News
Wilkins RV Expands with New York Location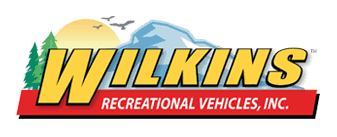 Wilkins Recreational Vehicles announced it has completed an agreement to purchase Jim's RV Center and will soon acquire their operations located in Nichols, N.Y.
"We are proud and excited to take over and build upon the proud heritage that has been built by Jim's RV and its employees. They have a great customer following and we look forward to supporting that customer base and continuing the growth they have experienced for over sixty years," said Brian Wilkins, president of Wilkins RV.
"From a strategic standpoint, this move allows us to increase our presence in the Binghamton and northern Pennsylvania market and better serve our current customers in that market."
"It has been our privilege and pleasure to have served the RV market in the southern tier of New York and northern tier of Pennsylvania for over sixty years," said Scott Jewell, president of Jim's RV Center. "We want to thank the many thousands of customers who have trusted Jim's RV Center to fulfill their RV needs and we are confident that Wilkins RV will continue to meet those expectations. We also want to express our gratitude to all of our talented and dedicated employees without whom we would not be the organization that we are today. We are certain that Wilkins RV will take both our employees and customers to new heights."
Both Wilkins and Jewell expect to see the transaction completed approximately May 31.
Wilkins RV was founded by Charles Wilkins in 1936 in Hornell, N.Y., as an auto detail shop.  Wilkins and his son Ronald started selling RVs in the 1950s and Ron ran the business until selling it to his son and current owner, Brian, in 2004.
Jim's RV Center was founded by Jim Jewell in 1952 as a sporting goods store in Waverly, N.Y. In the coming years, Jim started selling boats, motors and eventually RVs.