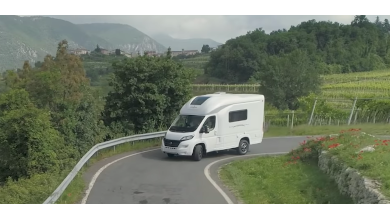 Motor1.com takes a look at the Wingamm Osai 540 towable.
Motorhomes and campers come in a variety of sizes, but finding one with a small footprint and all the amenities one could want isn't always easy. However, the newly introduced Wingamm Osai 540 looks to solve that conundrum, fitting a lot of features into a surprisingly small space. The Osai 540 measures just 213.29 inches (5.4 meters) long, which is just a smidge longer than the Ford Ranger.
Click here to read the full report and see a photo gallery from Anthony Alaniz at Motor1.com.