Winnebago, the world's leading manufacturer of premium RVs, announced today the launch of its next generation of breakthrough new product. At a virtual event featuring focused presentations from brand ambassadors, real time chat functionality, virtual 3D tours and a concierge Q&A break out, Winnebago will directly connect with more than 7,000 pre-registered customers.
"The Road Ahead," which takes place at noon CT today, will showcase Winnebago's smart approach to customer-centric innovation with the all new Journey, EKKO, HIKE and Voyage vehicles. The event is available for viewing at Winnebago.com
New products being introduced today include:
Journey
"An all-new, clean-sheet diesel pusher, the Journey offers a contemporary design, the largest storage capacity in its class, and the industry's quietest ride. The Journey is built on the Freightliner XCM Chassis with an integrated Maxum IITM foundation with power supplied by a 380-horsepower Cummins ISL 8.9-liter," the company said.
"The Journey delivers an exceptionally quiet, comfortable ride with smooth, precise handling," said Brian Hazelton, senior vice president, Winnebago-brand RVs. "The Journey is the culmination of everything we've learned in our storied history, and is a superlative coach designed to delight customers for the long haul."
EKKO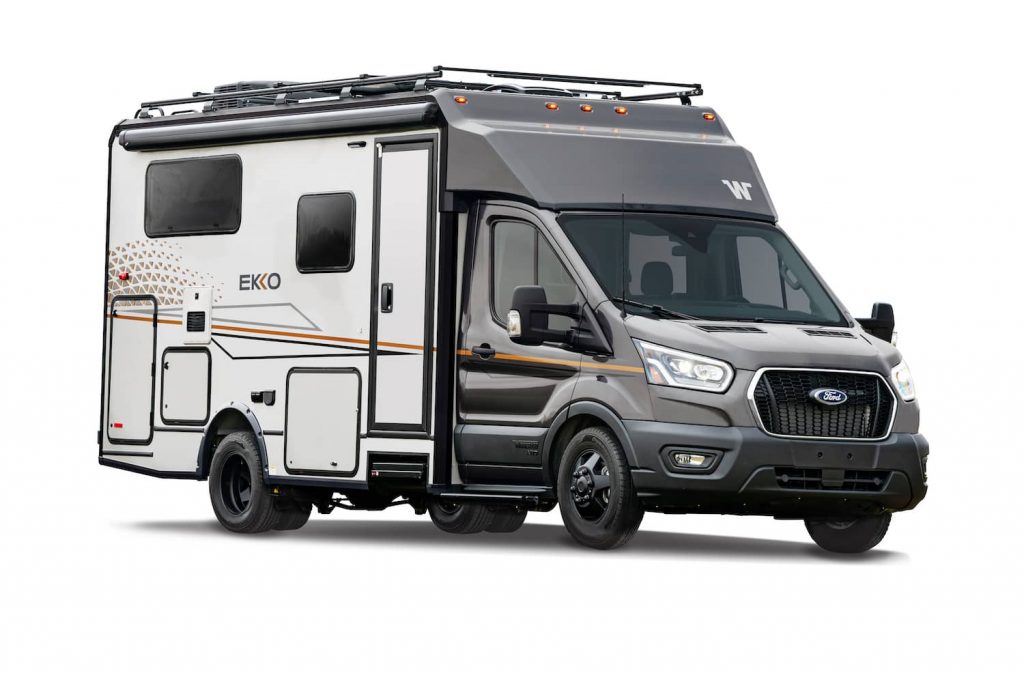 The EKKO is a compact Class C motorhome designed for the modern-day adventurer with large holding tanks, solar panels, and optional lithium batteries to help unlock the power of off-grid camping.
"The EKKO delivers an intentional off-road look with clean, sharp-angled edges and minimal exterior graphics," said Hazelton. "Built on the all-wheel drive Ford Transit chassis, this new model has the capability to take you to places previously unthinkable for a Class C."
The Accessibility Enhanced INSPIRE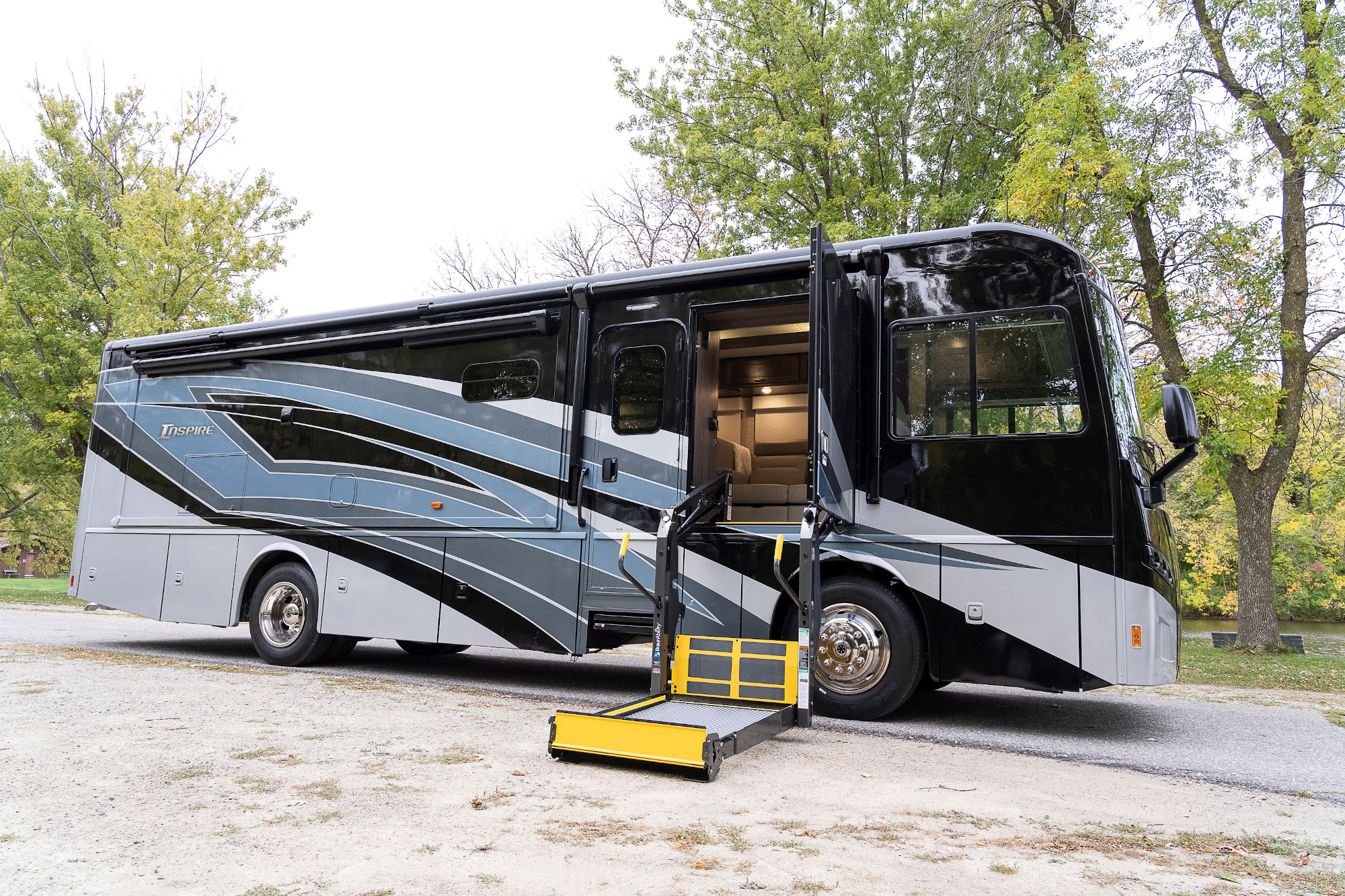 The 2021 Accessibility Enhanced (AE) RV line reflects in-demand design elements such as expanded hallway and bathroom areas, accessible controls for lights and RV systems, remote controls for the wheelchair lift and door. The new Inspire is a 35-foot Class A diesel, providing abundant space and power. The Adventurer 30T AE is a 31-foot Class A offering and includes a sleeper sofa to increase sitting areas, a roll-under sink, and pedestal tables.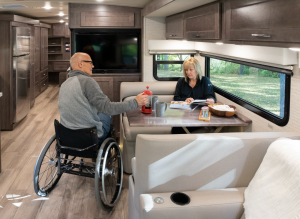 "As a company dedicated to innovation, Winnebago is always looking to improve our Accessibility Enhanced RVs, says Robert Kim, Director of Winnebago's Specialty Vehicle Division. "For the 2021 AE line, we are excited to offer two class A platforms with so many accessible features."
Building on four decades of building AE motorhomes, Winnebago's 2021 AE line gives wheelchair travelers comfort and privacy that not only make travel enjoyable but day-to-day living more effortless. Almost every room in the 2021 AE RVs is enhanced to meet a person's requirements with mobility limitations. These changes and enhancements require changing approximately 40 percent of the features compared to a conventional motorhome.
Other new updates and models featured in The Road Ahead virtual launch include, the Forza 36H, updates to the 4WD Revel and Class B powerhouse Travato and walk-arounds highlighting the latest features from its travel trailer and fifth wheel lineup including the Micro Minnie, Minnie, Voyage travel trailer and fifth wheel and Hike products.