News
Winnebago Hits $1B in Q4 Revenue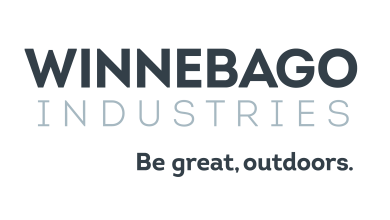 Winnebago Industries said its revenues in the fourth quarter of fiscal 2021 were $1 billion, an increase of 40.4 percent over the $737.8 million during the same quarter a year ago.
Revenue growth was driven by strong end-consumer demand, pricing initiatives across all segments driven by higher material and component costs, and segment and product mix.
Fiscal 2021 fourth quarter net income was $84.1 million, an increase of 98 percent compared to $42.5 million in the fourth quarter of last year.
"Winnebago Industries delivered a strong fourth quarter to finish a record fiscal 2021," said president and CEO Michael Happe. "The new heights we were able to achieve in revenues and profitability demonstrate the unique strength and appeal of our growing platform of leading brands. Our resilient and focused team continues to successfully manage through a growing backlog and supply chain challenges while driving tremendous preferences for our premium outdoor lifestyle products. In an environment of high demand, low dealer inventories, tight supply chain and dynamic cost pressures, our market share gains accelerated in the fourth quarter as more consumers sought Winnebago Industries' high-quality, innovative products and exceptional service."
For the full fiscal year, Winnebago had record revenues of $3.6 billion, an increase of 54.1 percent from $2.4 billion in Fiscal 2020.
Net income for the full fiscal year was $281.9 million, an increase of 358.8 percent compared to $61.4 million in fiscal 2020.
Revenues for the company's towable segment were $560 million for the fourth quarter, up 35.3 percent over the prior year, primarily driven by unit growth due to strong end consumer demand and increased pricing across the segment. For the full fiscal year, towable revenues were $2 billion, up 63.7 percent over fiscal 2020.
Backlog in towables increased to a record $1.7 billion, up 127.9 percent over the prior year and 12 sequentially.
In the fourth quarter, revenues for the company's motorhome segment were $448.9 million, up 48.7 percent from the prior year, driven by an increase in Class B and Class A unit sales, and pricing across the segment. Backlog increased to a record $2.3 billion, an increase of 119.1 percent over the prior year and 5.7 percent sequentially, as dealers continue to experience significant reductions in inventories due to high levels of consumer demand.
For the full year Fiscal 2021, revenues in the motorhome segment were $1.5 billion, up 45.6 percent from fiscal 2020.
Added Happe, "We announced the acquisition of Barletta Boat Company in the fourth quarter, and completed the transaction in early fiscal 2022, extending our marine platform into one of the fastest-growing boating segments in pontoons and advancing our premier outdoor lifestyle company vision.
"As always, I want to thank our 6,500-plus Winnebago Industries employees who have worked extremely hard during very dynamic and challenging times. It is their efforts that allow us to deliver on our customer, dealer and shareholder expectations."