News
Winnebago Hosts Sen. Grassley for Plant Tour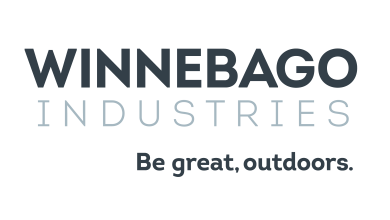 Winnebago Industries advanced assembler Tricia Trager had a light-hearted conversation with Sen. Chuck Grassley on Thursday, saying she could hook him up with a good recreational vehicle.
Plant workers in Forest City, Iowa, were greeted by the Iowa Republican senator, who walked nearly the length of one of the main motorhome production lines and discussed operations with Winnebago employees.
"We're building them top-of-the line, really good quality here," Trager said. "I asked him if he owned a Winnebago. We could build one for him right now."
Winnebago General Manager of Manufacturing Operations, Richard Honsey, walked the Line 3 assembly line with Grassley, answering his many questions and providing information about production processes.
Grassley observed motorhome sidewall and compartment door installations, as well as a highly automated roof installation process during the 20-plus minute tour.
Click here to read the full story from Rob Hillesland in the Mason City, Iowa, Globe Gazette.