RV News
Exclusive: Winnebago Plugging Away at EVs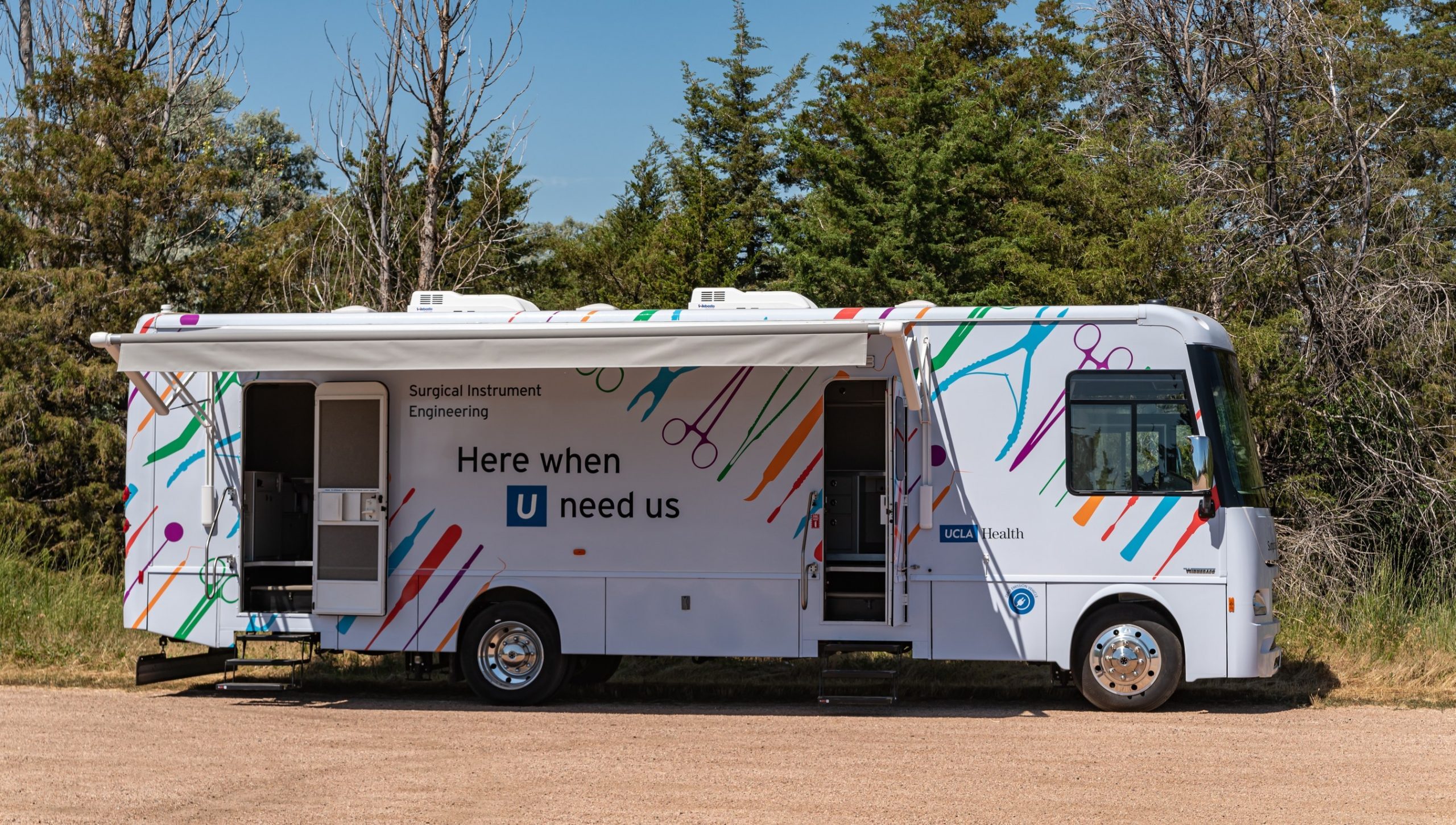 Built by Winnebago and Motiv Power Systems, this electric vehicle is used daily by the UCLA Health Center.
Although electric automobiles remain a miniscule part of the global automotive market, the names Prius, Tesla and the Chevy Volt are household words.
In the RV world, all-electric vehicles exist only in engineers' laboratories, at least on the consumer side. On the commercial side, it's a technology that Winnebago has brought to market.
The second all-electric RV the company sold will soon be going to the Vail Valley in the Colorado mountains to become a mobile preschool. Like the first one the company sold, it was built at Winnebago's Forest City, Iowa, facility and is powered by an all-electric EPIC F-53 33-foot chassis from California's Motiv Power Systems.
"Right now, we've got one vehicle which is at UCLA, the University of California, Los Angeles. That's (been) in use for the last few months on a daily basis," said Ashis Bhattacharya, Winnebago's VP of business development, specialty vehicles, and advanced technology.
That UCLA Health Center vehicle rotates between UCLA's Ronald Reagan and Santa Monica, Calif., campuses, where its sole purpose is collecting, disinfecting and sterilizing surgical instruments.
Despite the university having paid a premium over the cost of a typical gas- or diesel-powered vehicle, the school estimates the EV unit will save it about three quarters of a million dollars annually not to have to send its instruments away to be cleaned and sterilized. The EV unit has the equipment on board and does it parked outside the hospital.
"There are no emissions, there is no exhaust," said Bhattacharya. "So, if you look at the alternatives, if there was a diesel or a gasoline vehicle … you would have been in violation of the idling rules – you can't just keep a vehicle idling for three hours in front of a hospital. And so they wouldn't have been able to do this. So, we are actually seeing that there are a number of applications which are being enabled because of the electric vehicles that we've got, which didn't exist in the past."
Incentives offered by the state of California for buying an electric vehicle also helped defray some of the costs to the university.
In terms of all-electric RVs for the consumer, the barriers are steep, Bhattacharya acknowledges. The commercial units the company sold to UCLA and to the school district in Colorado have a top distance range of about 150 miles between charges, which is not even close to what the consumer would want.
"But that's not the only barrier to EV units on the consumer side," he said.
"What we are going to have to do is one, we are going to have to find a consumer chassis," Bhattacharya said. "We're going to have to find instruments or subsystems that run on electricity. And then we're going to have to look at charging networks. … As an example, in California, what they have done now is they have put in place a charging network … they have put in frequent charge stations where you can stop and charge (and) charging is getting much better and faster. … All of these technologies are evolving very, very quickly."
Bhattacharya noted that rapid progress is being made on all-electric semi-trucks, and there are the aforementioned passenger cars. Right now, Winnebago is putting its emphasis on the middle ground between those two. An EV unit large enough to serve a real purpose to a business or organization – he mentions mobile blood banks as one obvious use – but one that is under a fully loaded weight of 26,000 pounds, which means it can be driven by anyone.
"We really believe that working very closely with customers and building something that's commercially viable is the way to go," Bhattacharya said. "And while we have built, you know, some demo vehicles … all of what we are doing right now is sellable, viable offerings. They're not demonstration vehicles at all."