News
Winnebago Sees 34% Revenue Increase in Q2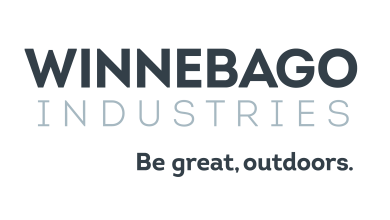 Winnebago Industries has reported second quarter revenue of $840 million compared to $626.8 million in the second quarter last year, an increase of 34 percent.
Fiscal 2021 second quarter net income was $69.1 million, an increase of 300 percent compared to $17.3 million in the prior year quarter.
"We are pleased with the outstanding market and financial results from our second quarter of fiscal 2021, as they reflect the sustained strength of our leading brand portfolio and our world-class team's commitment to safely deliver high-quality products to our valued dealer network," said President and CES Michael Happe. "Winnebago Industries' golden threads of quality, innovation, and service consistently resonate with end consumers who continue to flock to the great outdoors in search of extraordinary experiences with family and friends and aspire to choose a premium OEM partner. We are seeing strong retail momentum heading into the prime spring season. I am especially excited and extremely grateful for our team's ability to deliver strong profitability in the midst of a very dynamic environment – this is a testament to their resiliency, the appeal of our innovative product lines, and sustained continuous improvement efforts operationally. Looking forward, our relentless focus on building a premier outdoor lifestyle company to maximize value for our employees, consumers, dealers, and shareholders remains steadfast."
Towables
Revenues for the Towable segment were $439.3 million for the second quarter, up 55 percent over the prior year, driven by elevated consumer demand for Grand Design- and Winnebago-branded products.
Motorhome
Revenues for the Motorhome segment were $382.6 million for the second quarter, up 17.5 percent from the prior year, driven by continued strong demand for motorhomes, particularly Winnebago branded Class B products. Backlog increased to 14,974 units, an increase of 424 percent over the prior year period, as dealers have experienced sizable reductions to their inventory due to encountering extremely high levels of consumer demand since the summer of 2020.
"While we are pleased with the exceptional financial and operating results delivered for the second quarter, we are also optimistic about the positive retail and wholesale conditions for the rest of our fiscal year," said Happe. "Our Winnebago Industries teams are working diligently with supplier partners to deliver higher volume-levels of product to the market for the foreseeable future. Strong retail demand, low field inventory, and record committed dealer orders set the table for continued robust performance, but it should be especially noted we also believe there is secular and ongoing growth in outdoor lifestyle products as consumer priorities have changed due to the pandemic. We are making well-considered capital investments across our premium brand portfolio to increase capacity to meet this elevated demand and will remain disciplined in managing future production to match healthy market behavior and economic conditions. Winnebago Industries is encouraged by the ramp-up of vaccinations in North America and continues to encourage all our stakeholders to keep their families and themselves healthy as they enjoy the outdoors.
Lastly, our company is committed to building a more diverse, equitable, and inclusive culture and working to create more equitable outdoor experiences in our communities. Recent exciting announcements on new board of director appointments and a renewed enterprise partnership with the National Park Foundation are proof points of positive progress on this critical journey with much more work ahead to do."