News
Winnebago to Offer SuperSprings Enhancement on Class A Gas Models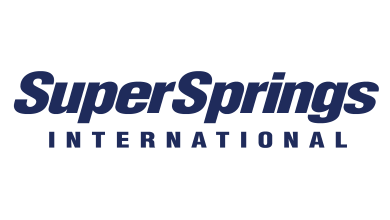 Winnebago said it will begin offering a suspension enhancement package from SuperSprings International on all its Class A gas motorhomes, starting this September.
SuperSprings has supported Winnebago's Travato Class B unit with SumoSprings on the front and rear for the past four years. This will be a similar arrangement, the companies say.
"While Winnebago is passionate about providing a motorhome that exceeds the expectations of our customers when it comes to remote living and getting the most enjoyment out of being at their final destinations, we are equally passionate about providing an enjoyable experience in their journey on the road to get there," said John Mills, Class A gas product manager for Winnebago. "That is why we now offer the SumoSprings suspension enhancement on all Class A gas models."
The new suspension addition will be offered on all Winnebago Class A gas motorhomes, including Adventurer, Vista and Sunstar.
"Both of our companies are passionate about keeping our eyes and ears open to the customer. We want to know what customers think, what they desire and how we can make their journey better," said Adam Weisner, SuperSprings International's chief commercial officer. "Working with John and his team to deliver a better Class A gas coach experience has been a treat. We look forward to a continued partnership – one obsessed with the customer – with Winnebago in the future."