News
Women's Coach and Mentor Caldwell to Guest on RVWA Show Friday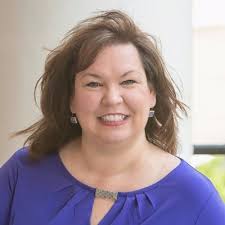 Caldwell
The RV Women's Alliance has announced Beth Caldwell as its guest this Friday on its weekly Coffee, Lunch and Learn program.
Caldwell is the founder of the SHIFT Coaching Program for Women, Leadership Academy for Women, and the host of the popular WebTV program, Monday Morning Mastermind. In 2014, Caldwell joined the Steve Harvey Success Institute as a global instructor, teaching classes on time management, publicity and being an influential leader. She has received the Pittsburgh Magazine 40 Under 40 award for being an innovative leader and was recently honored with the Woman of Courage Award.
On Friday, Caldwell will be sharing "how to go from frantic to focused," according to RVWA. "With the holidays ahead of us and our work lives showing no signs of slowing down, we can all use some advice on how to be prepared for the last six weeks of the year!"
The event is this Friday at noon ET. Click here to receive the code for the Zoom meeting.