News
Workers Face 'Epic' Backlog as Sides Reach Agreement in West Coast Labor Dispute
This article is from our older website archives. Some content may not be formatted or attributed properly. Please
Contact Us
if you feel it needs to be corrected. Thank you.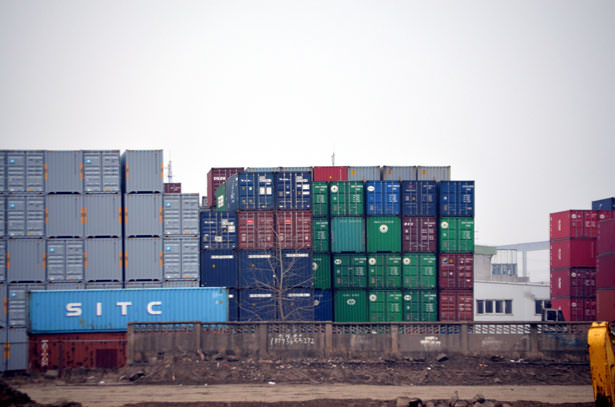 The two sides in the nine-month-long labor dispute that has backed up U.S. imports and exports at ports along the West Coast have reached a tentative agreement, news sources report.
The Pacific Longshore Workers Union and their employers, The Pacific Maritime Association, struck a tentative agreement over the weekend, allowing longshore workers to return to work full-time at 29 ports on the West Coast.
Despite the agreement, the backlog of shipping containers has been stacking up at ports in recent months, meaning that it may take months to unfurl the backlog as longshore workers returned to work Saturday evening amid a tentative agreement.
The disagreement was over contract negotiations between the Pacific Longshore Workers Union, which represents about 20,000 port employees, and the Pacific Maritime Association, which represents about 70 shipping companies that employ longshore workers.
The two sides had reached an agreement on pivotal issues such as health care and pay two weeks ago, but were held up because union workers wanted to remove the arbitrators that settle disputes on the docks.
U.S. Secretary of Labor Tom Perez brokered the deal as the two sides agreed that disputes would be brought before a panel rather than a single arbitrator, Bloomberg News reported.
While the agreement means progress for RV industry manufacturers, many of whom were forced to find workarounds for imported components in recent months, it is not expected to bring immediate relief.
The shipping backlog is expected to take about two months to clear, CNBC reported.
"It's an amazing congestion problem. It is epic proportions from our perspective," Long Beach Port CEO Jon Slangerup said in an interview with CNBC.
The dispute had congested imports and exports to and from Asia during the nine-month dispute that culminated in two partial shutdowns of the ports recently.
Included in the clogged ports are Long Beach and Los Angeles, which account for about 40 percent of U.S. imports.
The backup had left many RV makers scrambling to find alternatives to imported components.
Jayco CEO Derald Bontrager said his company hadn't yet felt any long-term backups in manufacturing, but he worried that, if congestion continued, that they would in an interview last week.
"We haven't had any significant shortages to date because of it," he said. "There are a lot of concerns that, if it lingers much longer, we will. There has been some substituting of components going on, which is something we need to do to keep our plants running, but not something we prefer to do."