Features
Highlighting 2020 Hall of Fame Inductees: This Year's MH Inductees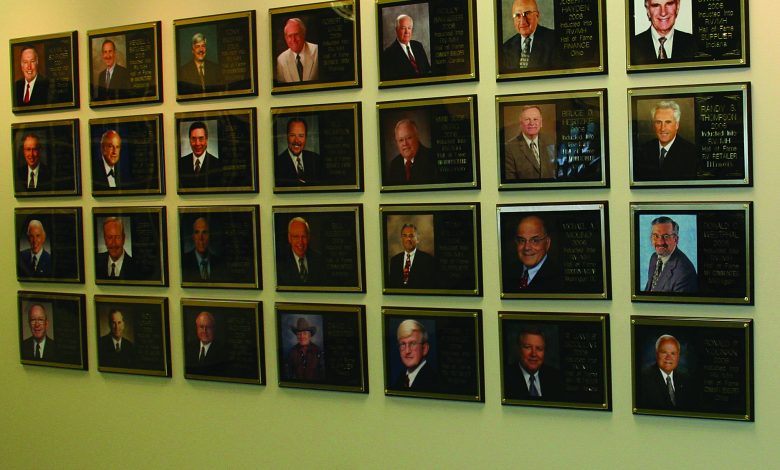 Editor's Note: The 2020 RV/MH Hall of Fame's Annual Induction Dinner has been rescheduled for Thursday, Dec. 3, at the Hall of Fame's Northern Indiana Events Center in Elkhart, Ind. RV PRO is celebrating this year's class and today we feature those being inducted into the Manufactured Housing wing of the Hall of Fame.
Congratulations to Burt Dickman, George Porter, Steven Adler, Jerry Ruggirello and Ron Dunlap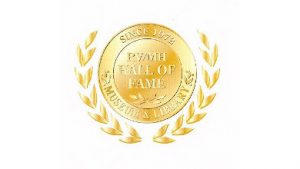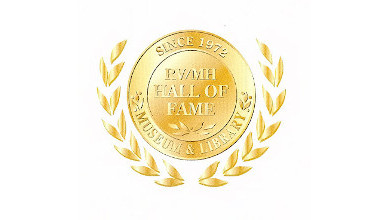 Burt Dickman
Builder and president, West Edge Park
Burt Dickman lives and breathes the manufactured housing industry. So much so that during his second term as the mayor of Auburn, Ind., he moved into a manufactured home to practice what he preached.
Dickman is the builder and president of West Edge Park, a manufactured home community he started in 1965. For more than 60 years, he has been involved in every facet of the manufactured housing industry, sitting on various boards and community and national organizations.
Passing his love of the industry on to his family, they have joined in his passion for the industry.
"While Burt was a fixture at association meetings during my tenure at IMHA, he was always accompanied by several members of his family. Burt's family and business are interwoven and, taking their cue from Burt, his children continue to be active in leading roles in the Indiana Manufactured Housing Association and with the state manufactured housing installation board," said Mark Bowersox, senior vice president, industry relations, of the Indiana Manufactured Housing Association.
Beyond his commitment to the manufactured housing industry, Dickman has been an active member in his community, participating in the Auburn Jaycees service club, the Big Brothers program, and serving as mayor of Auburn.
George Porter
President, Manufactured Housing Resources
George Porter has been the manufactured housing's go-to-guy for new home installation on rental homesites in land lease communities since 1990.
State manufactured housing associations such as MHI and HUD recognize Porter as a housing installation expert because of what they say are his pioneering principles. He researched and prepared industry standard manufactured housing installation manuals and taught installers nationwide.
A major contribution from Porter was heading the effort to prove the effectiveness of Frost-Free Foundations in 2007.
Not only has Porter served the industry through teaching, but he has also written more than 300 articles on the installation and repair of manufactured housing for The Journal of Manufactured Housing.
According to his supporters, Porter is not simply another voice in manufactured housing installation – he is the final word, having authored the Manufactured Housing Installation Guide used by the MHI, the national trade association.
Steven Adler
President and owner, Murex Properties
Steven Adler contributed greatly to advancing the way manufactured housing communities are managed during his time in the industry.
An active Manufactured Housing Institute (MHI) and Florida Manufactured Housing Association (FMHA) member for many years, he was one of the founding members of MHI's National Communities Council. He also has served in other leadership capacities on various boards.
Most recently, Adler was involved in updating the curriculum for the launch of an online program for the Manufactured Housing Educational Institute's (MHEI) Accredited Community Manager program. It was a program he was, again, actively involved in creating.
The Accredited Community Manager Program trains industry managers, and as one of his nominators for inclusion in the Hall of Fame wrote, "Upgrades the image and professionalism of managers in our communities."
"Steve is a doer – a leader – not just a participant. For over 30 years, Steve's handprints are on most initiatives that have advanced the professionalism of manufactured home communities," said Jim Ayotte, executive director of FMHA.
Jerry Ruggirello
President, AJR Development/AJR Home Sales
AJR Development, a family-owned and operated business, wasn't running at full capacity until Jerry Ruggirello stepped in.
Prior to Ruggirello, AJR Development had fewer than 800 sites. Now, that number is more than 3,000 sites through six all-age manufactured housing communities.
On both the state and national levels, Ruggirello has served on a multitude of committees and as director of associations. An overarching theme of his involvement is helping the industry avoid government overreach and landlord-tenant issues.
Ruggirello spearheaded a major achievement for the industry: The Manufactured Home Showcase at the Novi Home Remodeling Show.
His initial idea in 2014 grew to include others and he is now responsible for annually introducing nearly 20,000 individuals to the manufactured home product.
"We in the Michigan Manufactured Housing Industry owe the success of our home show displays in Novi, Mich., not only to his participation in the planning process, but also his company stepping up as a community sponsor at the event," said Donald Westphal, a nominator and fellow Hall of Fame member.
Ron Dunlap
Executive director/president (retired)
Virginia Manufactured and Modular Housing Association (VAMMHA)
Before Ron Dunlap ever began his career in the manufactured housing industry, he had already proved himself on the ultimate battleground. Dunlap served as a platoon leader and company commander in the Vietnam War, where he earned the Bronze Star. In 1969, he left the military as a captain and set out on his next adventure.
That adventure turned out to be the manufactured housing industry. He worked in sales for different companies from 1971 to 1981, when he took on the role of executive director and president of the VAMMHA. He served there until retiring in 2011.
Dunlap spent time serving on different committees and associations – all the while working to further the legislative agenda of the VAMMHA.
"Virginia is one of the more favorable places for our industry because of Ron Dunlap. He led the legislative efforts that produced the favorable zoning treatment we now have," said Tyler Craddock, chief executive of VAMMHA. "Without his efforts, we would face county-by-county fights every day. We now have statewide protections that provide our members and customers with certainty and clarity. These efforts were by no means a slam dunk. Lesser lobbyists would have failed. Ron did not. And Virginia is better for it."
To read the profiles of the previously featured 2020 Hall of Fame inductees, click the link below:
Mark Beecher: https://rv-pro.com/news/highlighting-2020-hall-fame-inductees-part-1
Garth W. Cane: https://rv-pro.com/features/highlighting-2020-hall-of-fame-inductees-part-2/
David Fought: https://rv-pro.com/features/highlighting-2020-hall-of-fame-inductees-part-3/
Jess Pastore: https://rv-pro.com/features/highlighting-2020-hall-of-fame-inductees-part-4/
Dave Schutz: https://rv-pro.com/features/highlighting-2020-hall-of-fame-inductees-part-5/
(Editor's note: This year's Hall of Fame Induction Dinner has been postponed until Thursday, Dec. 3.
"As we near the original date of the dinner, I hope everyone who planned to attend the ceremony is aware of the postponement, but in case anyone missed the notice we wanted to restate it," said Darryl Searer, president of the Hall. "It would be a shame if someone traveled to Elkhart for the event only to find that the Northern Indiana Event Center was dark that evening. We look forward to seeing everyone on December 3rd to celebrate the Class of 2020."
For more details or to make reservations, please click here or call the Hall of Fame at 574-293-2344 or 800-378-8694.)