Features
All the Comforts of Home
Skyline Champion's park model division sets the bar pretty high with its unique touches and flair for residential-style construction.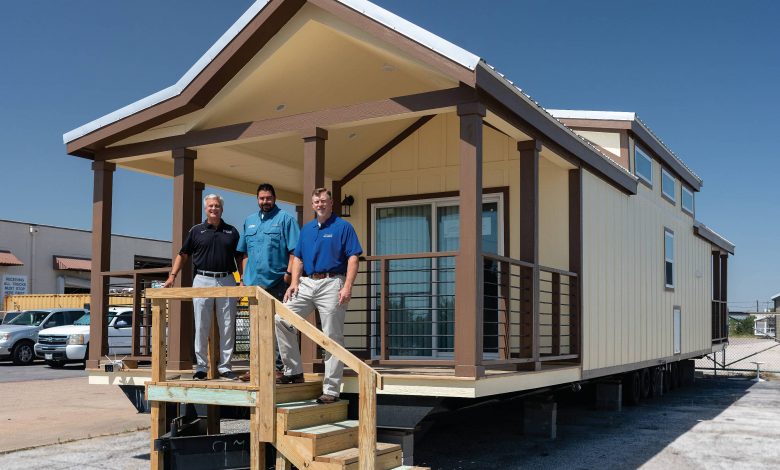 Dick Grymonprez is the first to admit park models are not for everyone.
Park models remain a niche market within the RV industry for a number of reasons: they require designated places to locate them; they tend to need someone to deliver and set them up; and they generally cost more than the average travel trailer or fifth wheel.
"It's a totally different business," Grymonprez says, comparing the RV and park model retailer business. "A typical RV dealer's business is usually so good, they don't want to take the time to sell park models."
And while it may not make sense for every RV dealer to retail them, the businesses that do sell them generally do well with them, adds Grymonprez, director of park model sales for Michigan-based Skyline Champion Corp., the leading builder of park models in America through its Athens Park and Shore Park offerings.
In fact, until COVID-19 stopped the U.S. economy in its tracks earlier this year, the two park model lines had their best- selling first quarter ever, according to Grymonprez. He attributes that strong growth partly to the overall solid demand for park models but even more so to the strong backing his company enjoys with purchasers.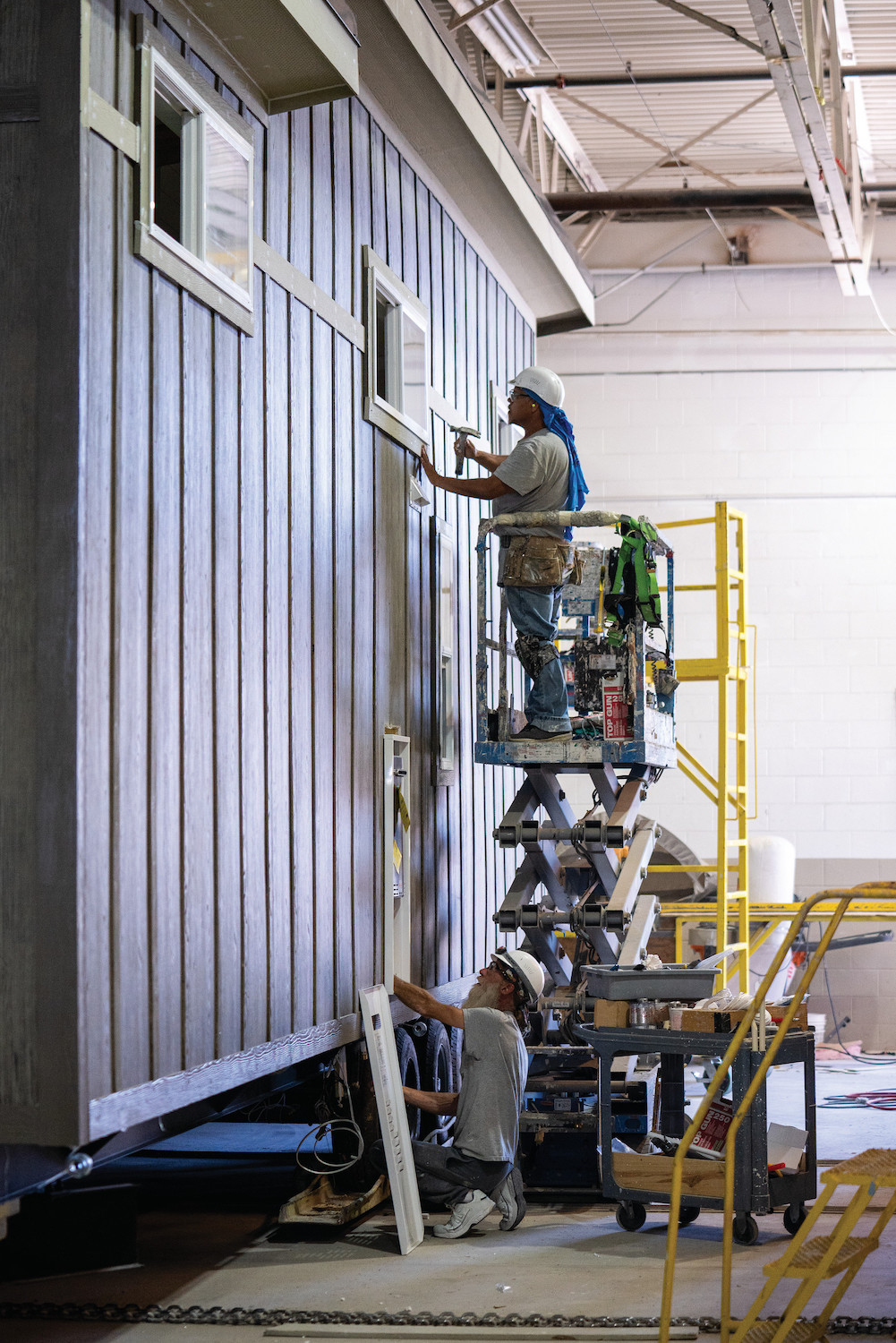 "I think why we have such a large percentage of the business is because we've been doing this a long time. We build a quality product and we service it. We're a public company, and people feel comfortable buying from us," says Grymonprez, who was an owner of Texas-based Athens Park Homes before Champion bought it in 2012.
About half of Skyline Champion's park model business is done through park model, RV and manufactured homes dealers, while campgrounds, RV parks and resorts make up the other half, according to Grymonprez. Because the company makes so many park models – thanks to 1,500 employees in 12 plants scattered across the country – several large facility owners buy multiple park models for rental purposes.
"We were really going gangbusters on both sides of the business through the end of March, but when the coronavirus hit, things kind of slowed up the orders for campgrounds. Some of the owners that normally buy three or four (units) a year from us were saying, 'Hey, do we really need three or four this year or will we even get what we have rented?'
"With that being said, in the last couple of weeks, it seems like it has all opened up again," Grymonprez told RV PRO in early June. "All the dealers are saying the customers are coming in like crazy and we're starting to get calls from campgrounds and resorts saying they want to get their rental units on order. We're seeing a big swing in the economy right now."
Of the units not sold via dealers, all but 10 percent are put into rental pools; the balance is sold to individuals wanting a home away from home, he says, as parks and campgrounds often have both privately-owned park models and rental units on their properties. Facility owners have found a park model site makes more money than a typical pull- through RV site.
Once the park owner completes paying off a typical park model – normally from three to five years – Grymonprez says it becomes a cash cow.
Although it would be nice if park models could be retailed everywhere RVs are sold, he's quick to admit such is not the case.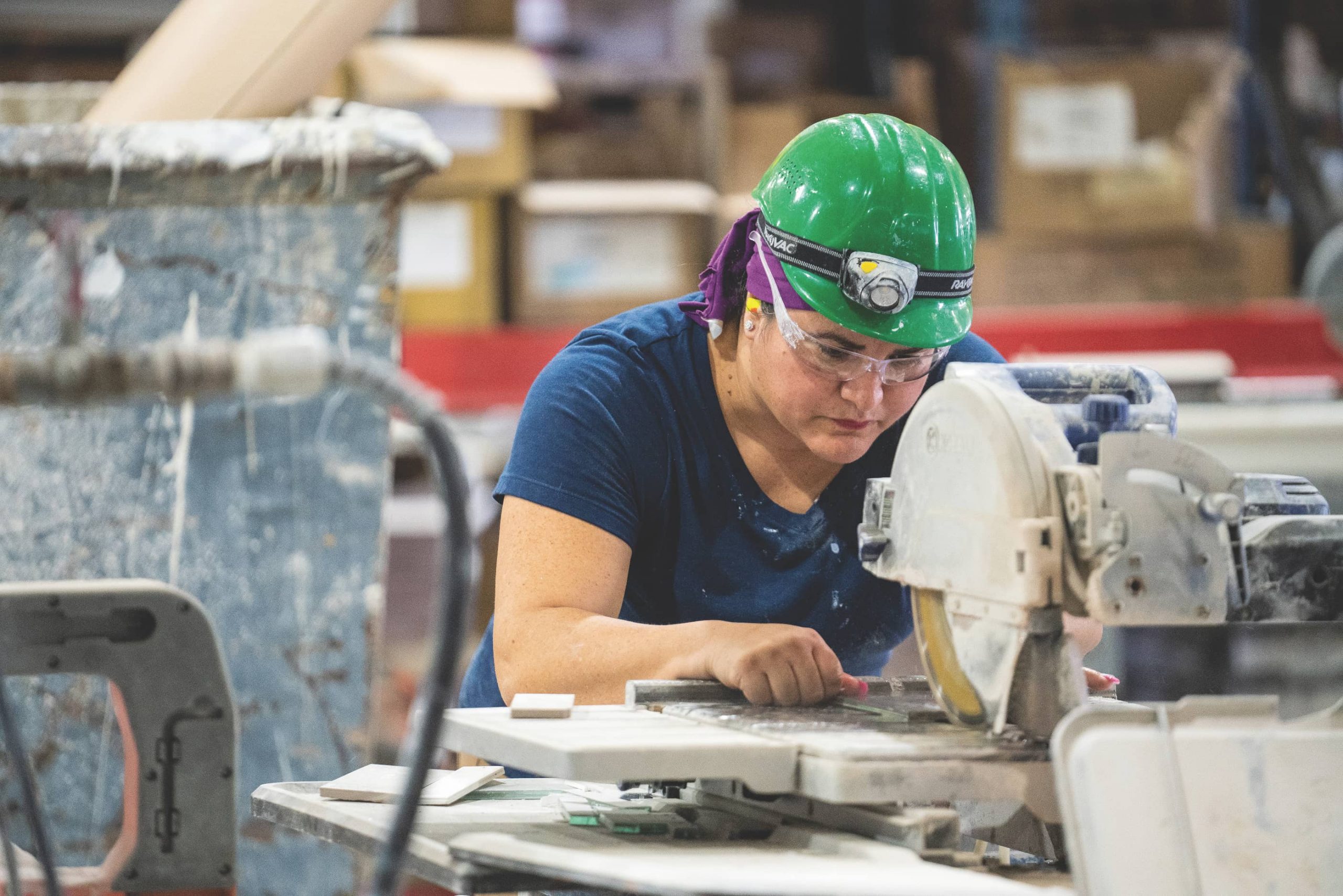 "Most of our park model dealers either sell park models only or they sell park models and manufactured housing. The big difference between our product and the typical towable RV is with our product; you have to deliver it, you have to set it, and you have to skirt it," Grymonprez says, noting that since park models can't be brought in for service, either the dealer or the manufacturer has to send a technician to a site for repairs.
Park Models Not All the Same
Grymonprez also is quick to point out the differences in park models made by various manufacturers.
"If you compare us to what some of the other manufacturers build in other parts of the country, those are more like a trailer," he says. "Ours looks like a home. We build it like a home. We do all sorts of crazy roof designs, appliance packages, and we have so many great floorplans.
Some park model plants only build 12-foot-wide units. A park model has to be less than 400 square feet outside dimensions of actual living space. The law doesn't say it has to be 12 feet wide. In Texas, we do mostly 15-foot-wide park models."
Parent company Skyline Champion's bread and butter is manufactured housing, so many of its park model production lines are co-located, giving the company more flexibility than what an Indiana builder – most likely with RV roots – might have, according to Grymonprez.
"Because we may build 32-by-80-foot manufactured homes there, a wider park model or a higher roof pitch or things like that don't bother us. In most other manufacturers' plants, they just don't have the room to build what we build," he says.
And Skyline Champion also tends to build beefier park models than the competition.
"Our average park model weighs about 24,000 pounds, so it takes a mobile home toter to pull them, they're so heavy," Grymonprez says. "We do half-inch drywall on the inside, we do Hardie board on the outside, so we build a tank."
Given that park models don't pile on the miles like a typical towable might, they typically don't have the same issues as RVs. "If we do have a service issue, it generally happens right after it gets set up. If there's going to be an electrical or a plumbing issue, we find that out during the setup and normally these companies that set them up have the ability to contact us or fix the problem by themselves. A lot of our problems go away after they're set up because the people who do the setup also do repairs," Grymonprez says.
Park Models Offer Residential Flourishes
For Athens Park customers, Grymonprez knows kitchens are important, so he attends homebuilder trade shows to stay on top the latest trends. Also, when the manufactured home side of the business promotes a fancy kitchen package, he makes sure his units get a version, too.
"We've also concentrated on bathrooms. In a park model, we have limited space, but we try to make our bathrooms most user-friendly by doing some models with double sinks and big showers and more room," he says. "I think kitchens and baths – just like in the housing business – that's what sells in our park models.
Another variation that's gaining traction is wheelchair-friendly park models according to Grymonprez.
"We're developing more and more of them. We don't build to ADA standards, but we can make them wheelchair safe," he says. "We have grab bars in the bathroom, wide hallways, 36-inch door openings for easy access and roll-in showers."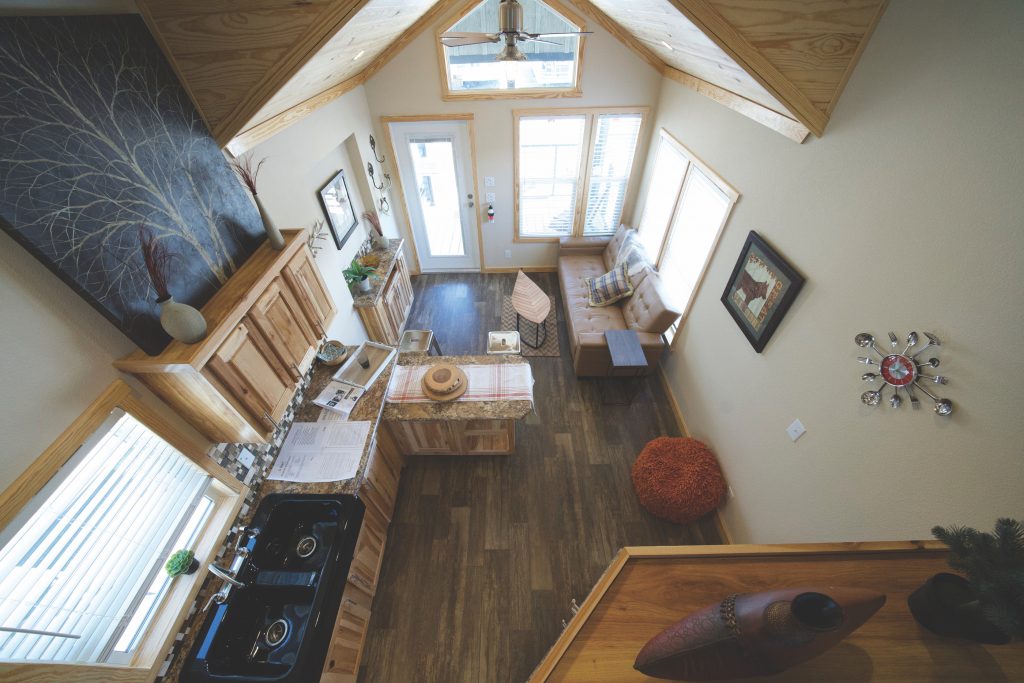 Numerous roofline options abound, too.
"We've done a monoslope roof where it slopes from the back to the front of the park model to the front. The whole roof is flat and it slopes back, and then we've done models with what we call a shed roof, which almost looks like half of a double-wide, so the whole roof is slanted on it from front to back, and it's the same way inside," he says. "It may be 12 feet at one point and then go down to 7.5 feet at the sidewall, but you've got that sloped ceiling. We've really tried to do some designs and things that maybe other people don't want to do or can't do and it makes us look better and sell better."
The proof is in the numbers, as Athens Park and Shore Park models retail in ranges from $45,000 to $80,000, depending on options.
"Our average price per floor has gone up almost $10,000 in the last couple of years. What we're seeing is people don't want entry-level park models anymore. They want the nicer park models – even for rentals. They find that they can easily rent a nicer park model than they can an inexpensive, little park model," Grymonprez says. "Even in the rental market, we're seeing that nicer is what's selling. Cheap is not selling anymore."
It's getting to the point where the options, according to him, can be more expensive than the base price of the park model.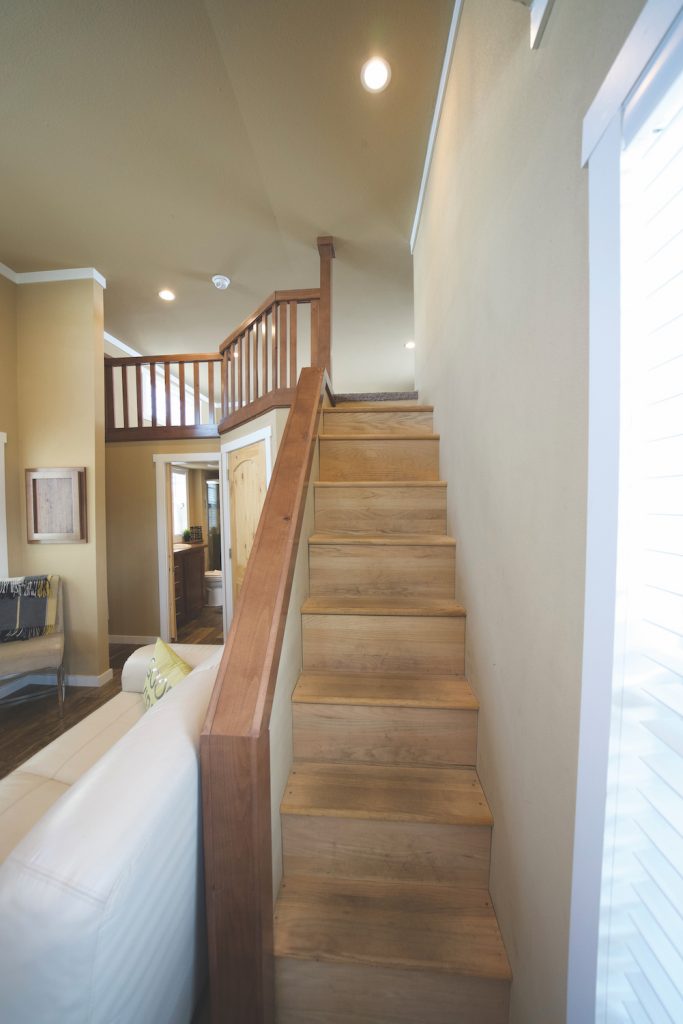 "We offer the customer choices, so it's almost like buying a home. You go in and pick your countertops, your flooring, your wall colors, your exteriors," he says. "I would say we're a more upscale manufacturer – and it seems like that's what's selling. People are wanting nicer and nicer. We still try to accommodate those people (wanting less expensive units), but what's selling in the market right now is higher end."
That works well for Skyline Champion, he says, "because of all we have to offer, it's a lot easier for us to option our units up – and buyers generally don't care as much about price as they do getting what they want."
Park Models Made to Order
Another point for a dealer to consider before jumping into park models is the wait time, Grymonprez says, as many units are made to order.
"It all depends on the facility," he says. "We have some plants that build two or three a day and we have plants that build seven or eight a day. Basically, it's backlog. Generally speaking, it's four to eight weeks anywhere in the country to get one once they order it."
Ideally, the goal is to have the plant closest to the customer's site build their unit, but there are exceptions. Usually, plants don't ship very far due to the transportation costs, but some have shipped 10 states away.
"If I see a model that sells really well, I try to promote that floorplan at all of our plants, but they don't all build it exactly alike," Grymonprez says. "If you like what the plant in Mansfield, Texas, offers, you better buy from there, because if I try to build it in Florida, because of material differences, it may not come in looking exactly the same it does from Mansfield."
He was recently talking to a campground owner in Tennessee who wanted five park models that will eventually ship from Texas because the owner preferred the way that plant built them.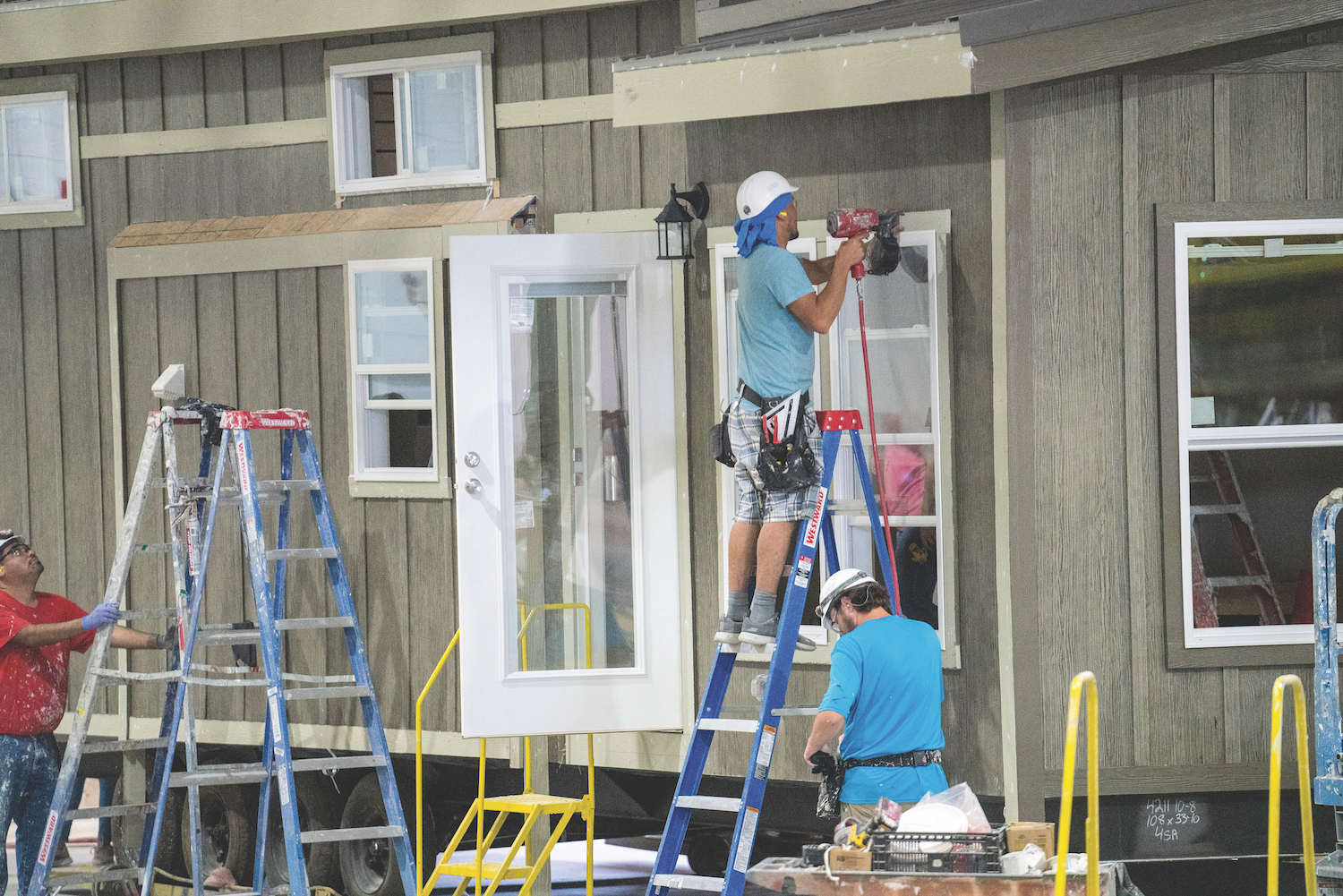 "Some of the plants ship a long way because customers just like what that plant offers and they want to buy from us. We have the advantage over some companies because I usually have a plant that's closer to them than another manufacturer would have," Grymonprez says.
Not surprisingly, not every plant offers everything offered by Skyline Champion, according to Grymonprez, but every plant offers some unique things that customers don't normally see in a park model. Grymonprez even recalls people whose property could have contained either a manufactured home or a park model choosing the latter, despite having less than 400 square feet of living space and being almost twice as expensive "because it's so unique and cool-looking."