Features
The Season for Dealers to Show the Love
Targeting what RV customers truly love can make for a memorable and lucrative marketing campaign – just in time for Valentine's Day.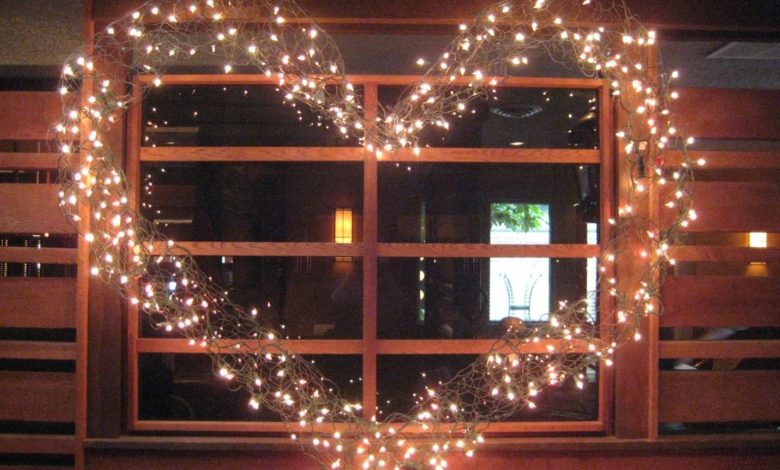 Subaru tapped into the ultimate human emotion in their Love campaign that started in 2007. Their competitors were spending billions of dollars and Subaru couldn't compete dollar-to-dollar with the "big" guys. So, their advertising agency, Carmichael Lynch, looked at what their potential customer most wanted and needed, rather than touting the features of each Subaru.
"How do you stand apart when your competition is spending literally billions of dollars? By connecting with what's truly important to your audience – not just features they might like, but the life that they love. Their families. Their pets. The great outdoors. Even the venerable old Subaru they've been driving forever. In 2007, we introduced the "Love" campaign. In the years since, sales and market share have more than tripled and love has spread to every level of the brand."  www.carmichaellynch.com/project/subaru-love/
I bring this up because many readers of this column don't have big bucks for advertising or in-store displays. Borrowing this idea just spreads the love, rather than stealing it. Subaru's concept was and still is "telling our story by listening to our drivers' stories." Without copying their exact promotion, you can easily morph it into a great RV story.
When I asked some friends and family what the first thing they thought of when I brought up RV ownership, they all said "freedom." What does freedom mean to your customers? Pull together love and freedom, and you have the beginning of an interesting promotion.
One of the most delightful things I've seen in a RV showroom was a "brag board" – or in this case, a lecture-sized newsprint pad on a sturdy easel, with comments from customers handwritten on many pages. I flipped through the pages and, unlike the internet where sometimes people are nasty and untraceable, the comments were highly positive. People shared short but sweet stories about how their RVs changed their lives. This pad of paper was social media before Google and Yelp reviews became ubiquitous. If you trust your customers – and that's only for you to know – consider adding this "old fashioned" pad with several good, medium-point dark colored markers to your showroom.
Imagine using oversized Post-It notes printed with "What I love…." on top of each note. The notes could be attached to any blank wall once customers have written their messages.
Curating the 'Love Vibe'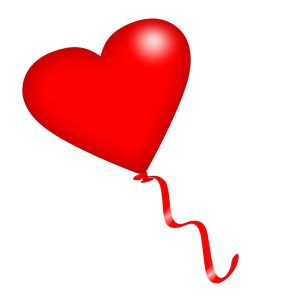 Love is always associated with heart images. Adding hearts to your store displays can work for or against you depending on how they look. Balloons are the easiest way to create an instant Valentine's Day vibe. If you only want them to last for a few days, blow them up yourself. If you want them around for eternity (or eight months), buy them filled with helium. Most dollar stores carry them, and I suggest the plain red or pink hearts. If you prefer, regular shaped pink and red balloons work as well. If the heart-shaped ones come in other colors, that's fine as well. But stick with only two colors, and one should be red or pink. Pink opens the heart and offers a sense of well-being, while red encourages people to buy more, and more quickly. Don't go overboard on red as too much creates impatience and irritability. A little goes a long way.
Group odd numbers of balloons on any February specials you're having. If you have see-through windows into your showroom or parts area, have the helium balloons standing up at different heights in your window. Bottles of chemicals can act as weights for the balloons. Their movement will catch people's eyes as they walk or drive by. Of course, if you have movement sensors in your store at night, those same balloons may set them off. That's always fun at 2 a.m.
Another idea is to use three balloons per RV – inside and out. Odd numbers are more interesting and dynamic than even ones. If you have a large selection – every other RV will work equally well. You can go down to one balloon each. Tie the long ribbons around the most visible side mirror or license plate. Different lengths of ribbon will make your showroom and lot look fun and magical.
If you want to avoid helium, blow up a bunch of balloons and use doubled over tape to hold them together. With more tape, attach them to foam core cut in a heart shape. This can be hung in a window or behind your cash wrap desk. Ideally, customers can't see the blank back of the foam core. If you're hanging the display from the ceiling in the store, attach balloons to the back as well. The more it turns from the slight breezes in the store, the better! Movement attracts attention. Once again, remember the motion sensor issue!
If you're handy, construct a huge heart out of chicken wire. It can be flat or made three-dimensionally as seen in the photo. You can add warm white, pink or red LED lights to it, and/or fake pink or red flowers or paper hearts. Have fun with it but remember to use work gloves. Placement would be either in your window or in a prime focal area of your showroom or parts area so that when people walk in, they get the love vibe. Try to find UL listed or UL approved LED lights, if possible.
Other heart-related displays are easy to find on Amazon or Etsy. Google "paper hearts garlands", "wedding garland party decoration" or something similar. If you have a suspended ceiling, consider buying ceiling hook clips from Amazon. They work perfectly for hanging anything lightweight, and a bag of 100 is only $11.99. These clips are the only items in the display world that have gone down in price over the years and are worth their weight in gold.
Have Your Customers at Hello
Coming back to the love theme, when Carmichael Lynch (Subaru's advertising company) detailed what Subaru loved, the strongest themes were: "Subaru Loves Pets, Subaru Loves the Earth, Subaru Loves Learning, Subaru Loves to Help and Subaru Loves to Care."
What would your themes be?
"Cahan's RVs LOVES Our Community!" If you say so, then prove it. How do you (if you do), give back to your community? Are you sponsoring a sports team? Are you donating a used RV to a nonprofit organization that helps people in some way? Is there something positive you're doing regarding our environment? How are you loving your community, other than being thankful for sales? Put your money where your mouth is and get involved in some way. People notice and appreciate stores that give back.
When is the best time to put up a love promotion? As soon as possible after any January clearances you may have. Mid-January is a good time to get things going. But, if you're just reading this and it's early February, do it today!
The best time to take down a Valentine's Day promotion is Feb. 16. Not a day later. But, if you want your love theme to continue, think it through first. Don't print Valentine's Day or anything date-specific on your signage. For the V-day message, you can add paper/plastic/metallic hearts, flowers or balloons to anything, and remove them easily after Feb. 16.
For me, I love my current Subaru and loved all five that I've owned over the years. I have friends who love their RVs and the freedom it affords them. Ask them to tell you their stories and find a way to share that love with the rest of your customers and community.