Features
Wade's RV was Founded on Service with a Smile
Wade's RV got its start in service before becoming a multi-location, multi-million-dollar sales machine – and service remains the backbone of the business today.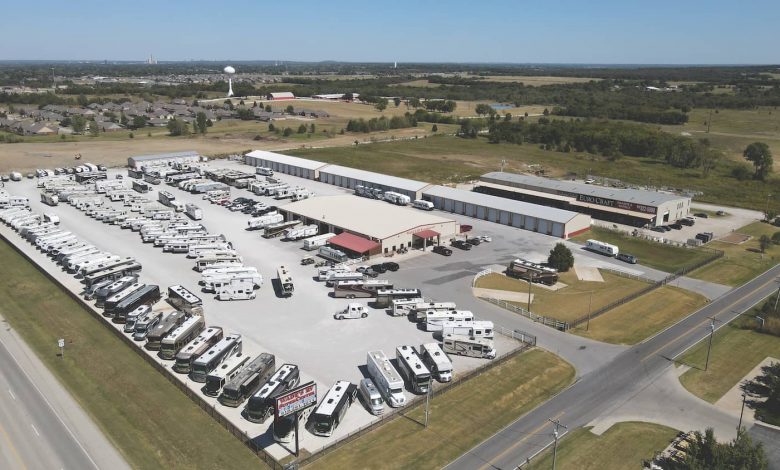 Wade's RV is a rapidly expanding four-location Oklahoma dealership with stores in Glenpool, Goldsby and Sand Springs, and is one of the state's largest dealers, retailing 30 brands with a minimum of 500 RVs on its sales lots at any time and a staff of more than 70 employees.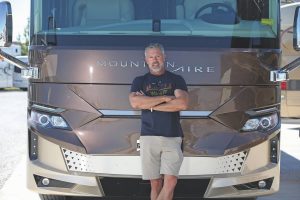 "We have passion for what we do and for our customers and service," says founder and owner Wade Reeves, who got an early start in the industry. His first job out of high school was at a dealership – detailing, sweeping the shop, mowing the grass, taking out the trash – doing whatever was needed.
"Growing up in the country and on a farm, you learn how to fix things, so I got my real start in the repair shop and became service manager," he says.
Reeves spent 23 years in that capacity and grew the department. After cutting his teeth in the shop, he set out on his own in 2005.
"I had the drive, the initiative, and put in the hours," he says simply.
After a year of leasing in Glenpool, Reeves used $25,000 of his home's equity toward the $1 million price tag of the facility. "It was, 'Here we go' – it was make it or break it," he explains. He first solely focused on service, noting, "I had no units to sell at the beginning. All I had was a toolbox and two other people." Within three years, however, Reeves had doubled the dealership's size by acquiring neighboring property as he built inventory – all used units at the time – and outgrew its space. He also built an indoor RV storage building around its perimeter. As time progressed, so did the need for further expansion and another location in Glenpool on 10 acres, which also included additional indoor storage.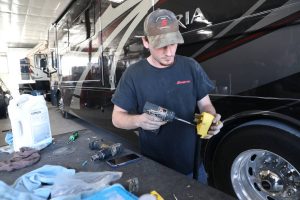 Reeves has a kindred spirit for service in his general manager, Randy Sloan, who has been in the RV industry for more than 40 years – since he was 13 and installing AC units and wiring trucks. "I haven't done anything else since the late 1970s. I had always been the 'shop guy' and service manager all my life until I moved into sales 25 years ago," Sloan says.
Since then, Sloan has been a general manager at two different dealerships before arriving at Wade's RV.
"I've been playing in Wade's 'sandbox' since he started his new dealership in Glenpool," he says.
Sloan now manages operations out of the dealership's new location in Goldsby, located in the Oklahoma City area, which is a new facility built four months ago on 20 acres.
"We're putting everything together – we've black-topped the entire area that also includes indoor and outdoor storage and an eight-bay service shop," he says. "We're starting to 'load the wagons' with inventory from our manufacturers who we've have good relationships with over the decades. For the short period of time we've been open in Goldsby, we've been just killing it in sales, parts and service."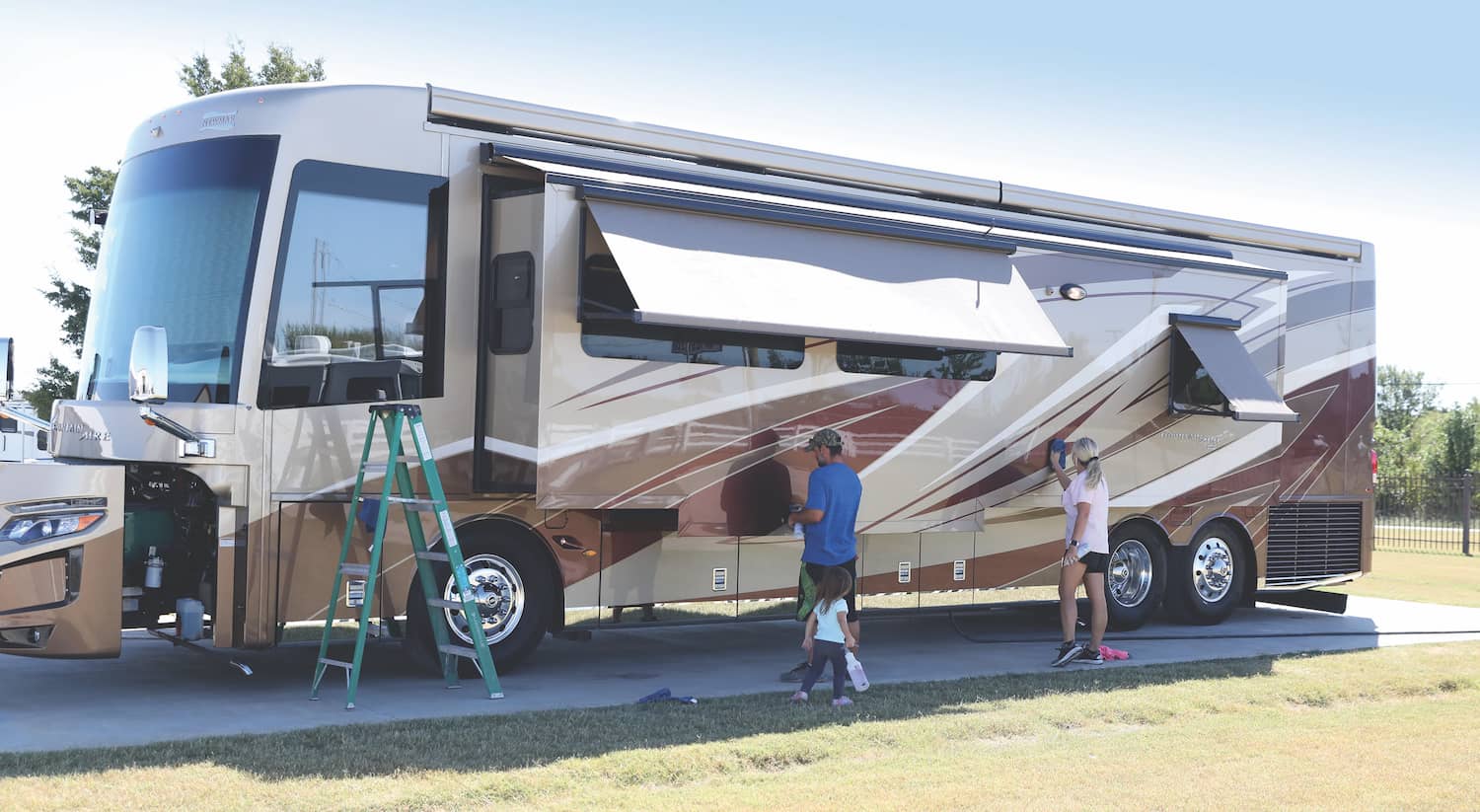 Service is the Dealership's Backbone
As both men's industry backgrounds are firmly rooted in service, it's become the backbone of the business, according to Reeves.
"There are some people who are just looking for price, but the vast majority of customers want to buy from someone who can take care of them and not have to worry about any issues," he says. "Service has always held the greatest value. Without it, you can't meet your customers' needs, because these RVs are like houses on wheels that have an earthquake-like experience traveling down the road. There's going to be little things along the way that will need attention. Our ultimate goal is to take care of our customers."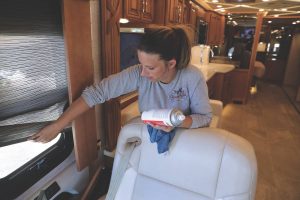 Sloan is quick to add that Reeves is often the first to begin the day at the dealership and heads right to the service department to make sure everything is on track and on time for delivery. "Wade drops his briefcase in the office and heads right to the shop because he wants everything to be ready, detailed and looking sharp," Sloan says. "By 9 a.m., he could wring out his shirt – that's how much passion he has. When customers come in, they always want to talk to Wade and he's always available if there's an issue. He's the only dealership owner I know of that gives out his cell phone to everyone – they all have his number. We've sold thousands of RVs and every customer can call or text Wade if there's a problem."
Much of the dealership's profits are invested right back into the business, whether it's buying new tools and equipment or building a new location and facility, according to Reeves.
Wade's RV features a lift in its service department that can elevate a motorhome like a car so that a technician can stand beneath it for inspections and repairs. Collectively, there are 32 bays among the dealership's multiple locations, with nearly a technician for each bay.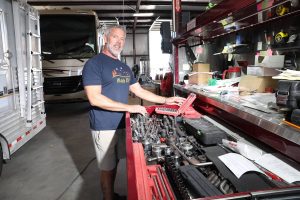 "I like to hire techs who have a good mechanical knowledge and have diagnostic skills. I don't care if they can't spell 'RV,'" Sloan chuckles. "If they have basic skills, then we can train them to be top techs. We grow our own."
Service can't be any more important than it already is, Reeves adds, and there will be more demand for it as RV sales continue to climb.
"We're seeing a lot of people – about 38 percent – who come in without a trade and have never RVed before, so we educate them and conduct a three- to four-hour demo when they come to pick up their unit," Reeves says. "We take care of them, and when they come in for any type of service, we're one-on-one and talking with them.
"They tell us they wished they had gotten into RVing sooner," he adds. "If all dealers take care of their customers with top service, then this industry will continue to grow and be a bigger and better community of RVers. We hear wonderful stories daily."
Getting Supply to Meet Demand
Wade's RV carries a variety of lines that include the entire spectrum of RVs from Class A motorhomes to travel trailers and toy haulers.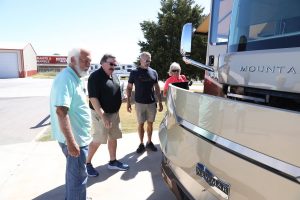 "It's hard to get inventory right now, but we're stocked. Once we get our buses in, they sell like there's no tomorrow," Sloan says. The dealership typically keeps a minimum inventory of 250 to 300 units in Glenpool and 200 in Goldsby, although with current supply challenges those numbers are lower, and half of the dealership's present inventory is used.
"We have such good relationships with Forest River and everyone under the THOR umbrella that they're doing a great job of getting us inventory," Sloan says. "In speaking with various sales reps, the manufacturers are focused on supplying their customers they've had over the years, rather than new ones. We've been selling them as fast as we're getting them.
"I've always been straightforward with our manufacturers and when I told them I was going to take a certain number of units, I've always followed through – in good times and bad," he adds. "They can take it to the bank. While the industry is big, it's still pretty small and there's a lot of the same faces that I've grown up with over the years. There's been a lot of trust built up."
Reeves calls Newmar one of the best manufacturers in the industry when it comes to service and the quality of construction, so the dealership is proud of its relationship with the RV manufacturer.
"They came to us – we didn't seek them out. I wasn't even aware it was an opportunity that could've happened at the time," Reeves says. "Newmar came to the dealership and sought me out. We didn't even know he was coming by, but he said he had heard good things about us."
The first store in Glenpool has been transformed into a full-service center that has grown with a paint booth for bodywork and more extensive repairs. The second location in Glenpool, which the dealership has already outgrown, also features a large service facility. Reeves has bought 30 acres nearby as well as an additional property for a total of 62 acres for another building for sales and more storage.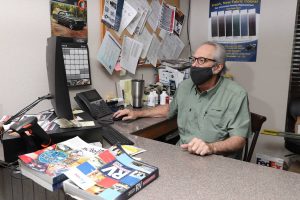 "I was the first dealer to begin in service and then end up in sales with indoor storage," Reeves says. "We cater to our indoor storage customers because if they need any service, we're here for them, while we keep their RVs plugged in and ready to go."
In addition to the recently acquired 62 acres with plans for expansion in Glenpool, Wade's RV is planning on more acreage for its Goldsby location.
"That's going to happen soon because we're almost out of vacancies," Reeves says. "And everything is paid for – we're not in debt for anything. We're going to keep rolling and building in different areas and states."
The five-year plan includes two new dealerships, for which a building has already been ordered for a locale in either Poteau or Fort Smith, Ark.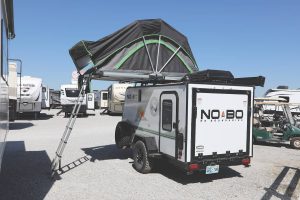 "We're getting out stats right now to find out what's selling and how much in the different areas," Sloan says. "We just have to figure out what location we're putting the building."
It's important not to overpopulate an area with dealerships, Reeves says.
"We're not trying to come into town and take anything away from anybody – we're not bullies," he says. "We want to make sure there's enough market share for everyone. Customers who traveled to us from Oklahoma City would often tell us they wished we had a store in their area and it would do well. They were right, so here we come." Sloan adds that it's also important to review registrations in a region to calculate what is being bought in an area and if the location can handle another dealership.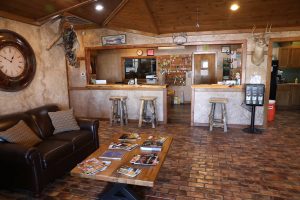 "Our objective isn't to put anyone out of business, we just want to service customers." In order to meet customer demand, Wade's RV has also added manufacturers to its line card. "Since Open House was closed, I was on the phone with several of the reps," Sloan says. "They still want to meet with us, so I'll be making the trip in the next two weeks to see more product and get more units." Newly acquired RVs include Coachmen's Leprechaun, Catalina and Cross Trail; Forest River's Impression; Jayco diesel Entegras; Radiance by Cruiser; Torque by Heartland and Prime Time Manufacturing's Crusader.
"We've taken on quite a few and we'll continue to grow those lines," says Reeves, adding that the dealership's latest location is in Sand Springs and focuses on marine products, though it also has as a few RVs.
"We're growing by leaps and bounds. And we're now selling to four generations of a family. We have both been in this business since we were kids and we still have a long way to go – we're going to do a lot in the next 10 years," Reeves says. "All we have to do is show up everyday and do the right thing – and good things happen to us. We don't come to work – we come to meet new families and make new friends."