News
Blog: Icebox or Fridge? It's Cool Either Way …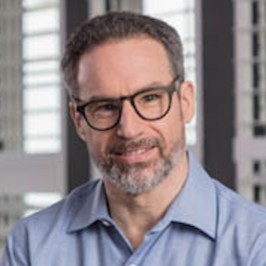 Tom Kline
My father, 93, founder of Virginia's largest Chevrolet Import dealership, still gets his food from the "ice box."
Ice, an early method of keeping food cool, (and still works pretty well in a drink), were used at the end of the 1800s, to prolong the life of food.  The ice was typically placed at the top of the container (as "cold" sinks).  So what does all this have to do with how you run your dealership? A lot actually.
It doesn't take much for something to go "bad" at the dealership.  It's best to have policies and procedures to keep everything "fully refrigerated," and not just "on ice."  Here's how to keep things on "chill status:"
Compliance Management System:  The Consumer Financial Protection Bureau (CFPB) mandates that:
"institutions continuously assess their business strategies and modify product and service offerings and delivery channels. To maintain legal compliance, an institution must develop and maintain a sound compliance management system (CMS) that is integrated into the overall framework for product design, delivery, and administration across their entire product and service lifecycle. Ultimately, compliance should be part of the day-to-day responsibilities of management and the employees of a supervised entity; issues should be self-identified; and corrective action should be initiated by the entity."
The CFPB continues:
"A CMS is how an institution:
Establishes its compliance responsibilities
Communicates those responsibilities to employees;
Ensures that responsibilities for meeting legal requirements and internal policies and procedures are incorporated into business processes;
Reviews operations to ensure responsibilities are carried out and legal requirements are met; and
Takes corrective action and updates tools, systems, and materials as necessary."
The full text can be read here.
If you do not have a system of compliance and subsequent training, you are opening yourself up for bigger fines and regulatory violations.
Insurance: The state regulators (usually a Motor Vehicle Dealer Board) have certain minimum requirements. You have to properly insure all the dealer tags. You have to have a surety bond. And the mandated policy minimums are way too minimum. To protect you and your business, you should have higher policy limits and a thorough review of all coverage areas.  Failure to have proper insurance will result in fines and put you in the soup (which is "hot," by the way). Do not just shop for price when you are renewing. Look at the policy carefully to determine the coverage gaps. Ask for help if you need it.
Deceptive Advertising: Best practice is to have a third-party review all of your advertising to ensure that it cannot be perceived as deceptive. And if you use "trigger terms" have you disclosed the rest of the terms? Trigger terms include:
The amount or percentage of any down payment
The number of payments or period of repayment
The amount of any payment
The amount of any finance charge
If you want to stay out of "hot water," ensure 100 percent compliance here. (Like the metaphors, so far?)
Self-Inspection Checklist: Some motor vehicle dealer boards provide a Self-Inspection Checklist. Have you ever looked at it? It shows you how to stay out of trouble.  Insulate yourself (like a refrigerator!) from a problem. Make sure you are checking on these items. Remember, you manage what you monitor.
Sanctions:   Did you know that many dealer boards (or similar agencies) have posted a process for determining sanctions? Have you looked to see if your state has one?
Customer Problems: Part of having a Compliance Management System is responding to customer complaints on the internet. Each complaint should be specially addressed, as generic postings by the dealership will be perceived as calloused and insincere. Your handling of the complaint will be a lot less expensive than if it is sent to a regulator. The "first rule" of claims is that the first loss you take on any given situation is going to be the least expensive loss. If you satisfy the customer early in the process, he/she won't spin out of control. It's also the right thing to do to maintain your good reputation in the community. Keep the customers from becoming "hot," as upset customers create lawsuits, as well as regulatory problems.
Keep things from warming up.  Keep your dealership's issues "on ice."  Compliance with the federal, state and local laws will go a long way in ensuring things are kept as smooth as butter … which requires refrigeration, by the way.
Now have you warmed to the idea of compliance?  Some may give it a frosty reception, but it will always have a warm place in my heart.
Tom Kline is the lead consultant and founder of Better Vantage Point, which specializes in dealership dispute, compliance, and risk mitigation solutions.  He has worked with both publicly-held and private dealerships. He can be reached at 757-434-7656 or at [email protected].