News
Camping World Announces New Western Nebraska Location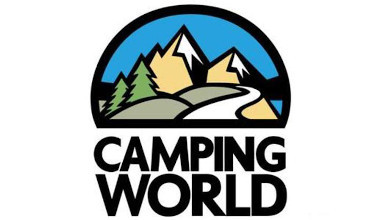 Camping World is putting their flag in the ground in Sidney, Neb. and it may just end up being the biggest American flag in the state.
Not only is the largest RV retailer in the United States going to plant a 130-foot flagpole with a giant American flag on 14 acres near Walmart, but Camping World CEO Marcus Lemonis says they're going to build a 30,000- to 40,000-square-foot store in the heart of Cheyenne County.
"I really feel like the town of Sidney and the people of Sidney can teach me something," Lemonis said. "While I know a lot about a lot of things, I don't know enough about the outdoor space. I want to learn and I want to be a student of it. I feel like there's so many years of experience here. People working for Cabela's for 29 and 30 years, I don't know how you don't learn something from people to get better, and our company needs that."
Lemonis met with Sidney Mayor Roger Gallaway, City Manager David Scott, and other city, school and business leaders Monday evening at Beans & Steams.
Click here to see the full report from Hunter Arterburn at News Channel Nebraska.
Camping World, which was founded in Bowling Green, Ky. in 1966, sells one out of every four RVs in America at their more than 130 locations.
The Sidney store will also include Gander Outdoors, Overton's (water sports) and The House (online ski and snow store). The new store is expected to open in 2021 and will be built by local contractors.
(Editor's note: Just a few days after this announcement was made, CEO Marcus Lemonis announced another deal to bring more business to Sidney. More details here.)