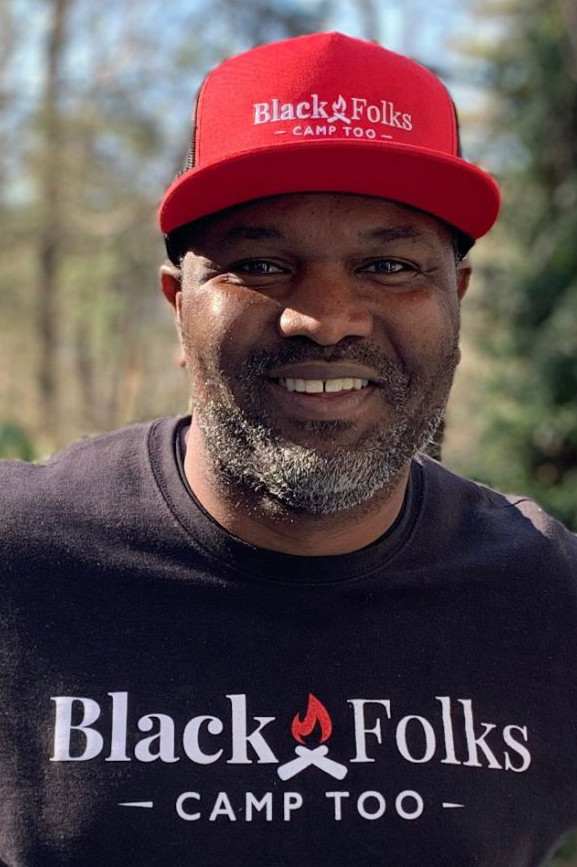 Hunter launched Black Folks Camp Too in 2019.
Earl B. Hunter Jr. and his company, Black Folks Camp Too, were featured this past week in a profile on the CBS Evening News.
The reporter filmed Hunter taking some people of color out on a hiking/camping excursion  and talked to him about his efforts to make minorities, particularly black people like himself, more comfortable participating in the outdoor recreation lifestyle. Hunter feels the RV industry, in particular, is leaving money on the table by basically ignoring an entire demographic of people who have disposable income but must be introduced to something they are unfamiliar with. Or in some cases, were raised to feel uncomfortable with.
You can view the entire segment by clicking here.