RV News
Have You Heard 'In Tow with RV PRO'?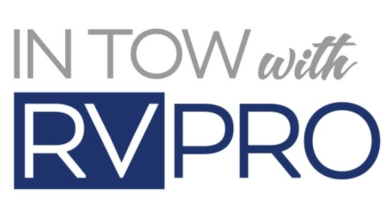 This Tuesday, Oct. 13, it's episode No. 2 of In Tow with RV PRO, the new bi-weekly podcast featuring in-depth interviews with industry representatives, dealers, distributors, OEMs and others in the industry, where all things RV-related are discussed.
This week's guest is Phil Ingrassia, president of the RV Dealers Association. Ingrassia's been in the industry a long time but said he's never seen anything like 2020. From shutdowns to skyrocketing sales to trying to plan a virtual convention, Ingrassia has some stories to tell about this strange year.
And in case you missed it, the inaugural guest for Episode One was Karen Redfern with Go RVing, the marketing arm of the RV Industry Association and the RV Dealers Association. She's watched not only how the industry has changed, but how America's demographics have changed and, as a result, Go RVing's marketing strategy.
RVs have been around a long time, but social media has not, she explained.
"Somebody had recommended we should get a presence in MySpace, and then I went, 'OK, I've got to learn a little more about these things.' (But) I really wanted to move into that Facebook space, but there weren't brand pages at that time.
"So I literally launched a Facebook page I would work on at night at home, because our firewalls didn't allow me to do it from the office, and every individual out there who wanted to see our page I had to accept as a friend. It was under the Go RVing name but it still operated like an individual page. And we actually became a beta test site for Facebook at that time. We were one of the early adopters using it for a business purpose."
Click here to hear Episode One.