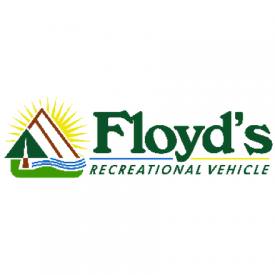 Plans are proceeding for Oklahoma's Floyd's RV this winter to break ground on nearly 40 acres of frontage land in Glenpool, where it plans to build a "landmark-type dealership" in the city.
The dealership will feature a log cabin-style structure with a pond, safe and secure indoor RV storage and a "relaxing pressure-free environment for sales and service," according to the company.
"What I'd love for the people of Glenpool to know is we are committed to making the economy stronger; our goal is to not be a metal building – our facility will have a Cabela, Bass Pro-type feel.," owner Robert Floyd said, "We call it the decompression zone."
The company's original location is in Norman, about 120 miles away.
"In Norman, without putting a pencil to it, we've donated a quarter of a million and up," said Floyd. "We definitely tithe and give back, not just our time but financially too, something bigger than ourselves."
The company also said it would be bringing about 100 new jobs to the city once the dealership opens.
For more details, review the original story RV PRO posted in December. To watch a new video of the history of Floyd's, click below.