RV News
P2P RV Rental Company Partners with Harvest Hosts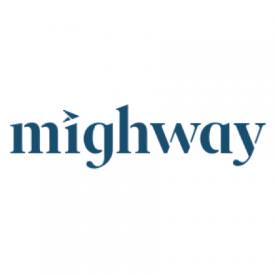 Mighway, an RV rental company, recently partnered with the unique Harvest Hosts network to offer RV guests an opportunity to camp overnight at wineries, farms, ranches, breweries, museums and other one-of-a-kind attractions.
"We're pleased to be the first peer-to-peer platform to partner with Harvest Hosts, which offers truly unique places to camp overnight in a self-contained RV," said Dave Simmons, Mighway CEO. "We're continuing to raise the bar on ways to inspire RV travelers and make it easy to create distinctive, value-packed experiences with the click of a button. Between Harvest Hosts and our recent partnerships with ThousandTrails.com, ReserveAmerica.com and Roadtrippers.com, Mighway now offers the largest network of amazing camping sites to book with their RV rental on any mobile device."
For a $49 annual membership fee, Harvest Hosts provides access to a network of 600-plus wineries, farms, breweries, museums and other unique attractions across the lower 48 states, Alaska, Canada, and Baja California.
"The partnership between Mighway and Harvest Hosts makes the 'great American road trip' more accessible than ever," said Joel Holland, CEO of Harvest Hosts. "Once you rent the perfect RV from Mighway, you will find unique overnight experiences where you can truly experience the local lifestyle and support the communities you stay in by booking tours or purchasing goods from our hosts, dining at local restaurants and shopping at independent boutiques."