RV News
RV Shipments in May Set a Record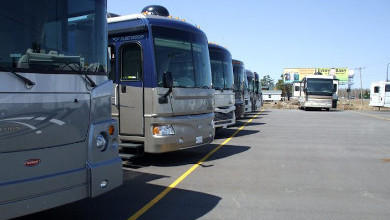 Results for the RV Industry Association's May 2022 survey of manufacturers determined that total RV shipments ended the month with 50,529 units, the best May on record and an increase of 2.6% compared to the 49,241 units shipped during May 2021. Through May, RV shipments are up 11.8% compared to the same point last year with 279,038 wholesale shipments.
"The summer RVing season is off to an incredible start with millions of Americans heading to their favorite outdoor destination to spend quality time with friends and family," said RV Industry Association President and CEO Craig Kirby. "Thanks to the work of RV manufacturers and suppliers, consumers looking to purchase a new RV have more options to choose from as inventory continues to be rebuilt at RV dealerships across North America."
Towable RVs, led by conventional travel trailers, ended the month up 2.6% against last May with 45,608 shipments. Motorhomes finished the month up 3.2% compared to the same month last year with 4,921 units.
Park Model RVs ended May up 35.2% compared to May 2021 with 411 wholesale shipments. To date, park model RVs are down (-0.8%) with 1,864 shipments.
While early 2022 shipment results have been strong, we do see the market leveling off against 2021's record numbers. The latest 2022 RV Roadsigns forecast projects RV shipments for 2022 to range between 537,800 and 561,900 units with a most likely year-end total of 549,900 units, an (-8.4%) decline from the 600,240 shipped in 2021.