RV News
RVIA Seeking 2023 Membership Renewals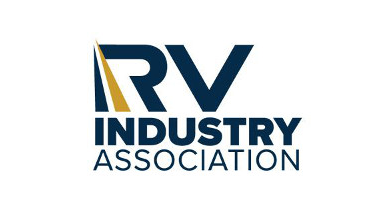 With the new year just around the corner, membership renewals are under way for the RV Industry Association. Thanks to the support of more than 450 members, the RV Industry Association has accomplished a lot this year and looks forward to continuing our industry success into 2023, it said.
"By renewing your membership, your company will remain a valued stakeholders in the growing the RV industry, with access to association resources and benefits that will boost your business," RVIA said in its statement. These resources and benefits include:
Self-Regulation – Our standards and inspection program has created a self-regulated RV industry with uniform standards across the United States. Our team of professional, expert inspectors assists members in better understanding and complying with applicable standards and regulatory requirements within their construction process.
Advocacy – Our government affairs team works daily with lawmakers and regulators to ensure we maintain a favorable market landscape that increases demand for your products and services. By advocating for the RV industry at the federal and state level we protect against onerous legislation and regulations that could adversely impact the industry while also promoting legislation that makes it easier for consumers to buy, drive and own RVs.
Market Insight – The RV Industry Association is the chief source of insightful market data focusing on RV wholesale shipments, RV industry trends and consumer research of RV owners and prospective owners. Members have exclusive access to this data to assist in making informed, data-driven business decisions in an evolving RV market.
RV Industry Promotion – Through the award-winning Go RVing national advertising campaign and a highly impactful public relations program, the RV Industry Association creates the market demand for the RV lifestyle by igniting a passion for RVing among key target markets. Members can connect with Go RVing programs to increase visibility and grow their business
Technical Education – Guided by the RV Technical Institute, the association delivers diverse educational programs and services designed to share expertise and support our members' business goals. Technical information is developed and disseminated to the industry stakeholders to promote the manufacture, distribution, repair and use of our members' products.
Being Involved, Being Informed – Without a doubt, you receive the most out of your membership by participating in association activities. Participation in association committees, and events and advocacy during our RVs Move America Week in Washington D.C. is not only the best way to learn about industry issues, but it also creates opportunities to contribute to the advancement of the RV industry while forging new relationships to grow your business. Your membership also provides access to our rvia.org website, newsletters and email communications that keep you up to date on issues vital to the success of your business and growth of the RV industry. You also have access to RV Industry Association staff and industry experts on a wide range of topics.
More information on getting the most of your membership can be found in our Maximizing Your Membership Series (Part One / Part Two). Our 2021 RV Industry Association Annual Report also details the many ways the association works to advance the interests of the industry and our members on numerous fronts.
The official representative from each member company was sent instructions on how to renew your membership on Tuesday, Nov. 1. Our staff works diligently to promote the health, growth, and expansion of the RV market, and your annual dues investment contributes greatly toward helping us provide the many valuable member programs and services to accomplish our common goals.
If you have any questions or did not receive the renewal email on Tuesday, Nov. 1, please contact our membership team at memberservices@rvia.org.