News
Tampa Bay Summer Show Draws Large Crowds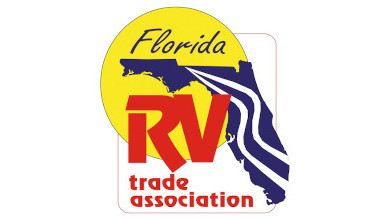 The Tampa Bay Summer RV Show opened on Thursday, June 9, but while Thursday and Friday both had on-and-off rains, the show drew just under 7,000 people over its four days. Show organizers said dealers reported brisk sales at this, the first public RV show in Tampa since the SuperShow in January.
"The crowds have been incredible," said Dennis Charon from Lazy Days. "A lot of younger families are looking into RVing as a travel option, which is great for the future. They have done their homework as they are coming in and asking for specific units. We are trying to accommodate this surge in interest the best we can."
LazyDays RV Center, as well as Gerzeny's RV World, General RV Center, RV One Superstores, Clearwater Motorcoaches and even the local RAM Truck dealer, took part in this year's show, which attracted more than 6,900 visitors to the Florida State Fairgrounds.
More than 300 new RV units were on display and even with some dealers low on inventory, the show filled both the Expo and Entertainment Halls and the outside of both buildings.
"Part of the drop in attendance from last year's summer show is due to the weather, gas prices and the falling stock market," said FRVTA Show Director Patty Flanagan. "The dealers and suppliers that I talked to were very happy with the show and would participate again next year.
"Having the majority of the show indoors in air conditioning made people stay at the show longer. It also helped to have some place for them to go when it did rain. Most of the attendees were local so the bad weather really didn't slow them down much."
Entertainment at the show included DJ Jazzy Jerilyn Connetti, "Fritzy" strolling through the crowd with juggling, stilt-walking and imitating characters such as Charlie Chaplin. There was also face-painting for the kids on the weekend.