News
West Coast Congestion Clogs RV Supply Lines
This article is from our older website archives. Some content may not be formatted or attributed properly. Please
Contact Us
if you feel it needs to be corrected. Thank you.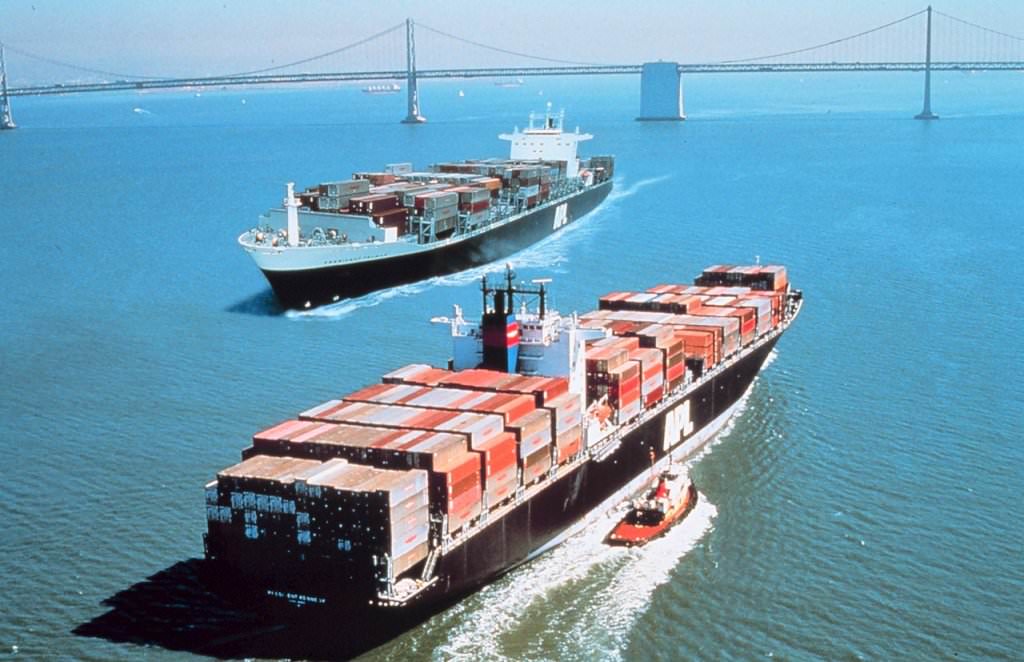 The RV industry has not been spared in the months-long contract negotiation between the Pacific Longshore Workers Union and their employers.
The negotiations, which began in May last year, have caused intermittent port shutdowns that have led to a backlog at 29 ports along the West Coast, including the ports at Long Beach and Los Angeles, Calif., which account for 43 percent of the nation's container traffic.
The issue has grown problematic for RV suppliers and manufacturers that rely on imported parts and components to assemble RVs and products.
"(The port congestion) has a major impact," Jayco CEO and RV Industry Association Chairman Derald Bontrager said. "We estimate roughly 40 percent of our product is coming through the ports. It's a high percentage of our bill of material."
The supply issues have led automakers to stem production in some areas, but Bontrager said that's not been the case thus far with Jayco.
"We haven't had any significant shortages to date because of it," he said. "There are a lot of concerns that, if it lingers much longer, we will. There has been some substituting of components going on, which is something we need to do to keep our plants running, but not something we prefer to do."
The issue centers on contract negotiations between the Pacific Longshore Workers Union, which represents about 20,000 port employees, and the Pacific Maritime Association, which represents about 70 shipping companies that employ longshore workers.
After nearing a settlement last week – finding agreement on issues such as health care and pension plans – negotiations broke down regarding the presence of arbitrators to resolve disputes, leading to a partial shutdown of ports for the second-straight weekend. Additionally, both sides accuse the other of stalling to gain leverage.
On Tuesday (Feb. 17), the U.S. Secretary of Labor Thomas Perez arrived in San Francisco, hoping to speed up negotiations.
The timing is particularly bad for the RV industry, which is bracing for a 2015 season that is expected to reach the highest shipment level since 2006, according to University of Michigan analyst Richard Curtin.
For RVIA, Bontrager said that the issue is largely out of the Association's hands.
"It's really not an association issue in my opinion – they can support us," he said, adding that the RVIA signed a joint letter from the National Association of Manufacturers asking for a quick resolution. "It's an individual manufacturer and supplier issue that we've got to deal with until we have a different outcome than we have now."
For Ultra-Fab Vice President of Operations David Busch that means implementing a two-week lead-time on deliveries from Asia, hoping to stem the impact of the intermittent stoppages.
"Sometimes it affects you more than others, depending on if you're lucky or not. What we do is real simple," Busch said. "We just added two weeks to our lead-times."
Thus far, the strategy has worked for Ultra-Fab, but other companies haven't been as lucky.
"It's messing everybody up," Let's Go Aero President Marty Williams said. "We've got Arc RVs that were supposed to arrive last week. The congestion is so bad they haven't even left the factory yet because it doesn't do you any good to pay for them waiting on a boat out in the harbor."
Bontrager added that some suppliers have begun airlifting supplies at a greater cost just to keep up with industry demand, and while Busch hasn't airlifted parts yet, he understands the need to keep up with demand.
"If you're feeding an OEM, you can't run out of inventory," he said. "You need to invest in a little more inventory to keep those production lines open."
If the U.S. auto market is any indication, the impact on the country's RV professionals could worsen if the dispute is not resolved soon.
Last Friday (Feb. 13) Honda and Toyota announced plans to cut back production or adjust overtime at several North American plants "to keep the production lines running smoothly and efficiently," Honda spokesman Mark Morrison told Automotive News.
Among the six plants where Honda will adjust production is its Greensburg, Ind., location southwest of Indianapolis.
But even if the labor disputes resolve soon, the issue will continue to plague the U.S. economy, analysts say, because it will take weeks or even months to clear the full container ships sitting in docks and harbors along the West Coast.
"It's a real scramble, and it's unfortunate, too," Williams said. "The industry is doing really well, and some of these parts are mission-critical parts.
"I've got some parts we make in the U.S.A and that's great, but we've got some parts you just can't buy here. The infrastructure just isn't there."