News
Blog: Door to Door Precautions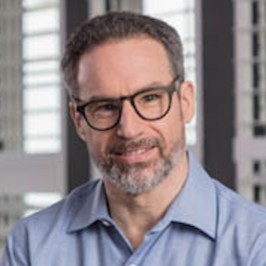 Tom Kline
If your dealership is delivering vehicles to people at their homes, it's time to think about the risk involved. Risk mitigation saves time, money, and energy by stopping problems before they happen.
First, if the consumer is quarantining and they contract COVID-19, and they claim that your employees contaminated them, how will your insurance policy respond? What if, as the owner of the dealership, they sue you personally? Will your garage policy offer sufficient coverage?   While it may, consider Directors and Officers (D&O) liability insurance, which may cover you (personally) in the case of that allegation.
Right now, I understand that D&O carriers are revising their quotes to remove any coverage for the directors and officers to be protected from claims related to COVID-19.  It remains to be seen whether they will offer this for an additional premium in the future.
Second, is it a good idea to have two employees ride in the same car together? What if they allege they were infected with COVID-19 because the sales manager made them ride together?  If they contracted COVID-19, they would both have Worker's Comp claims.
Third, there are federal and state laws to consider.
Under the federal law, the FTC carves out an exemption allowing for the sale of automobiles, vans, trucks, or other motor vehicles sold at temporary locations if the seller has at least one permanent place of business. So, the federal rule does not apply to vehicle sales which takes place at a customer's home.
Under some state rules, when you are performing sales functions at someone's house, you should comply with the Home Solicitation Act.  This is a "Uniform Act" which means it applies to almost all states. Each state will add their twist, but for purposes of this article, let's assume it applies as the very same verbiage is generally used.
The Act says if you have sales activity at someone's house, then you must have the customer sign a waiver. Virginia's waiver, to pick a state, looks like this:
If this agreement was solicited at a residence and you do not want the goods or services, you, the buyer, may cancel this transaction at any time prior to midnight of the third business day after the date of this transaction. See the notice of cancellation form (below) for an explanation of this right.
Notice of Cancellation
_________________________
(Date of Transaction)
To cancel this transaction, mail or deliver a signed and dated copy of this cancellation notice or any other written notice, or send a telegram to _________________________ (name of seller), at _________________________ (address of seller's place of business) not later than midnight of ____________________ (Date).
I hereby cancel this transaction.
_________________________
(Date)
________________________________________
(Buyer's signature)
If a sale is found to fall under the Act and the dealership has not given the buyer the proper notice, then the buyer is able to cancel the sale at any time and can be entitled to a refund of all payments. This right extends indefinitely, which makes the risk particularly treacherous.
There's more nuance here, but this should give you a start. Feel free to reach out to me if I can offer further clarifications.
Tom Kline is the lead consultant and founder of Better Vantage Point.  He can be reached at 757-434-7656 or at [email protected] .