News
RV Technical Institute Launches Recruitment Effort in Schools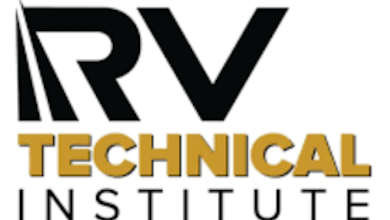 To keep up with industry growth and the continued need for more RV technicians, the RV Technical Institute (RVTI) is constantly looking for ways to recruit and train the next generation of them.
This week, RVTI is in Las Vegas for the American School Counselor Association (ASCA) Annual Conference from July 11-14. Nearly 3,500 – 4,000 school counseling professionals are in attendance, including K-12 school counselors, college professors, graduate students and school counseling supervisors.
RVTI and its Authorized Learning Partner, Camping World, who provided an RV for the exhibit booth, have been highlighting opportunities the RV industry offers to high schoolers not seeking a traditional four-year college degree. Discussions included implementation of the RVTI training program in public schools, allowing high school students across the country to graduate with a Level 1 certification.
The institute stated its RV technician training program is the only one developed in conjunction with RV manufacturers and their suppliers. Partnerships that encourage more people to pursue a career as an RV technician, and gain the necessary skills to become certified, are critical to the future of the industry, RVTI stated.
"The RV Technical Institute is launching a huge recruitment effort for the industry," said Curtis Hemmeler, RVTI executive director. "School counselors are the gateway to the next generation and can help guide students to look into otherwise unknown career opportunities. Establishing relationships and partnering with K-12 schools across the country is a monumental expansion of our Authorized Learning Partner program. This event is a great chance to put the career path of an RV technician on high schools' radar."