Features
Open House 2024: New Models From Cruiser RV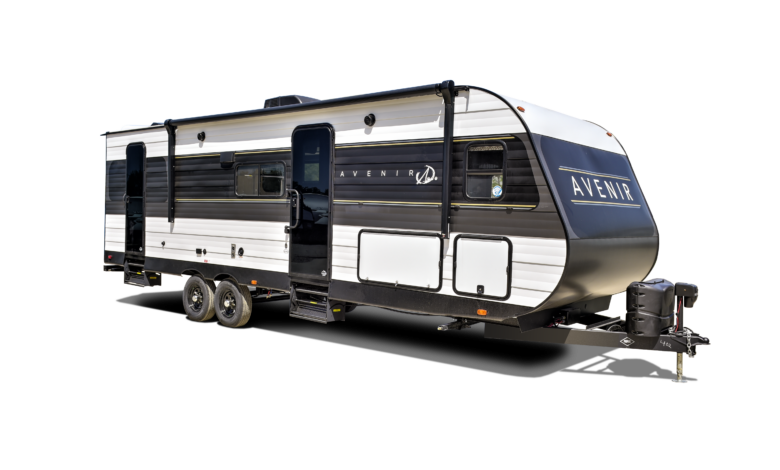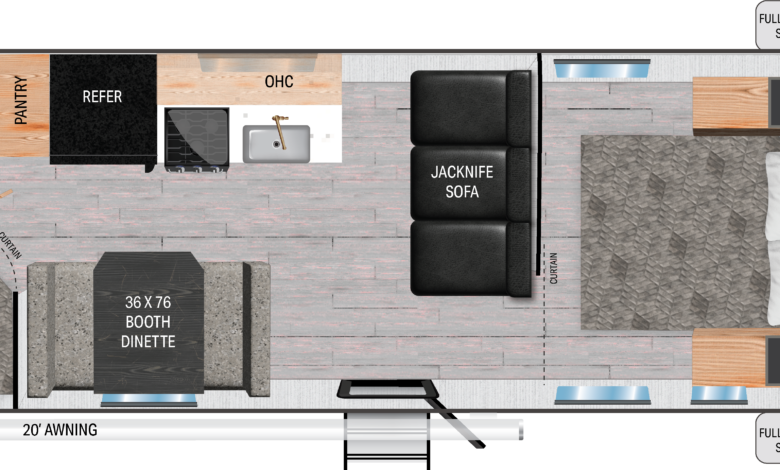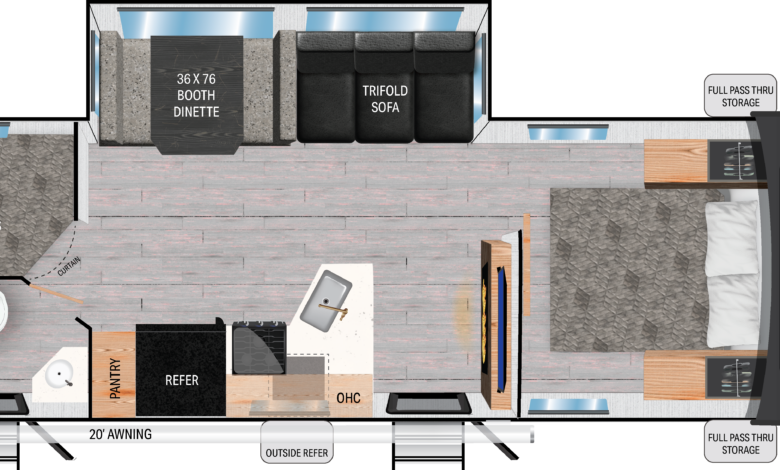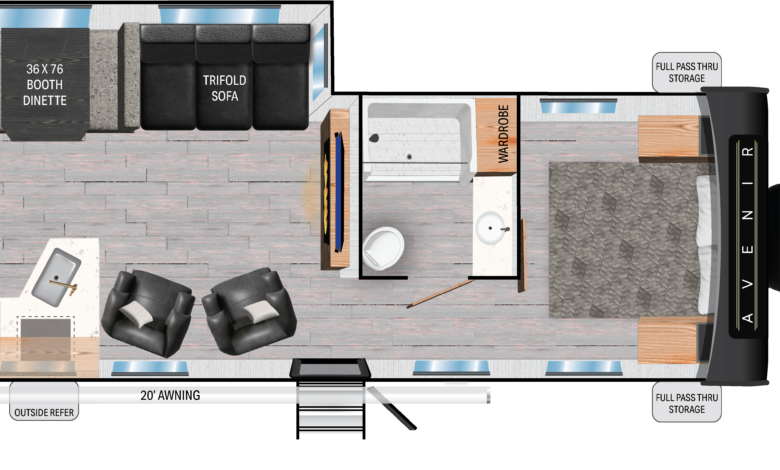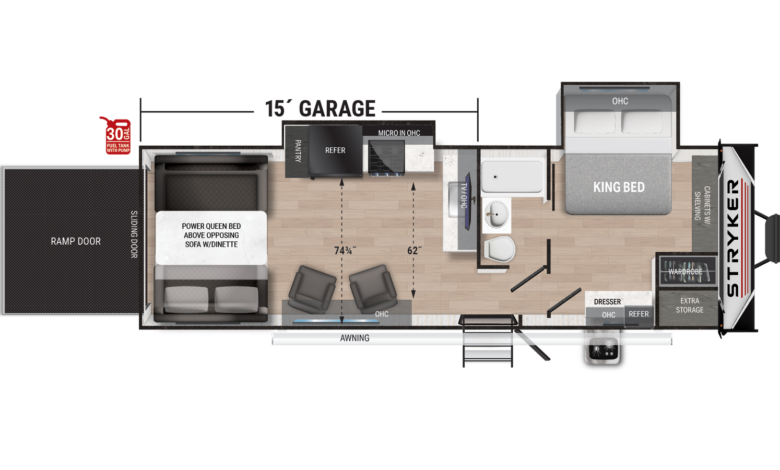 Avenir
A fresh perspective on best selling floorplans sparked the debut of Cruiser RV's new brand Avenir, which will showcase three floorplans for 2024.
"The fresh and sleek interior décor creates a modern aesthetic that sets it apart from traditional RV styling. And for another modern touch, it comes with advanced Wi-Fi capabilities, offering seamless connectivity so campers can access resources to stay in touch with loved ones and plan their future travels," says Lesley Melvin, director of marketing.
Avenir offers home-like luxuries like a spacious living room, pull-out trash bin or laundry hamper and a spa shower in the bathroom. The new, Cruiser-exclusive air fryer oven cooks perfectly crispy food in the existing oven space. The new Lux Lounge transforms the dinette and sofa into new arrangements, providing flexibility to adapt the space to certain needs.
In the bedroom, a redesigned sleeping area optimizes wardrobe storage space, while giving campers a true 60-inch by 80-inch queen bed. Additionally, true flush floor slides, a fireplace, concealed window shades and a lit slideout soffit provide additional space and plenty of ambiance, Melvin says. An outdoor kitchen with an additional refrigerator comes standard on every Avenir model.
"For environmentally conscious travelers looking to reduce their carbon footprint, Avenir includes a standard 190-watt solar package, perfect for supplementing traditional energy use or camping off-grid. Plus, with our new central wiring hub, The Vault, it's easier than ever to maintain or install new connections, thanks to a color-coded wiring system," Melvin says.
The new brand will introduce its A-27BH, A-29RK and A-25BH, with more planned soon, for the new model year.
MPG
Cruiser's MPG (Memories Per Gallon) travel trailer lineup will include its new air fryer oven and flip-up dinette storage that maximizes space to store cargo.
"There's additional hidden storage on the king bed slide in the bedroom, and true flush floor slides expand the interior's footprint. Outdoors, unified wiring and our new central wiring hub, The Vault, make maintaining and installing new connections easy. The Vault keeps connections organized, provides color coding for every element, and protects wires and breakers from the elements – all in an easy-to-access location at the front of the coach," Melvin says.
MPG models will also come with new graphics and a new front cap design, plus all-new white skirt metal for a fresh look. New floorplans in the lightweight travel trailer lineup include the 2850RK and 3000RL.
Radiance
The 2024 Radiance lineup also includes Heartland's new, standard air fryer oven. In the dinette, flip-up storage creates additional room to store cargo out of sight, and there's more hidden storage in the bedroom on the king-bed slide. True flush floor slides throughout the coach expand the interior while keeping all the floors level and smooth. Unified wiring plus The Vault makes it easy to keep components running properly, Melvin says.
The travel trailer brand has 13 diverse floorplans and no new layouts for 2024.
Shadow Cruiser
The company's Shadow Cruiser models will include an updated graphics package for a sharp-looking exterior and the aforementioned Vault, Heartland's new central wiring hub. Inside, all the solid wood cabinetry comes in an updated, modern color with dark maple accents. The Cruiser-exclusive air fryer oven makes crispy, crunchy meals with the power of convection heat, saving precious counter space in the process.
The family-favorite Shadow Cruiser will add a bunkhouse model (250BHS) and a rear kitchen model (242RKS) to its lineup for 2024.
Stryker
Cruiser's toy hauler brand Stryker is getting an updated graphics package and new décor in the company's Align colorway.
"Stryker will include an optional three-season wall that separates the space between the garage and back
patio while letting the breeze through and keeping bugs out," Melvin says. "There's also an option to add our
new energy management system, which can run two high-efficiency A/C units with a 4.0 generator on 30-amp service, with electric load-shedding capabilities built in."
The toy hauler lineup will debut its 2314 with a 14-foot, 2-inch garage; its 2614 with a 14-foot garage; its STG3415 with a 15-foot garage; and the ST2915 with a 15-foot garage, a bedroom slideout and an outdoor kitchen.