Features
Open House Preview: What's New for '24
RV PRO has sought submissions from manufacturers to share what they'll be featuring in Elkhart in a couple weeks.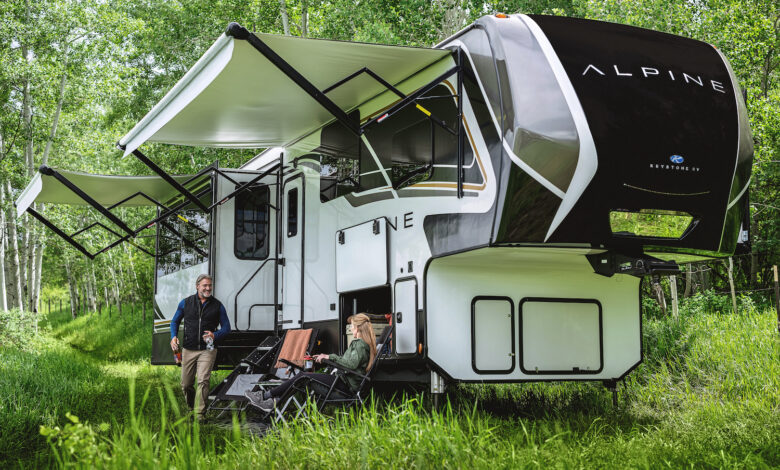 The annual September Open House Preview issue of RV PRO is out, with more than two dozen companies having submitted their roll-out plans for the coming model year. From the smallest independents producing only a handful of units to the big guys producing many thousands, this is the time of year that they pull the curtain aside and reveal their newest models, floorplans, interiors, exterior looks and more.
Though unit shipments have come down to earth following the RV madness brought on by COVID-19, the popularity of RVing itself has not waned and it's exciting to see how manufacturers are responding to what in some cases is a brand new type of buyer.
To view our Open House Preview in the online digital version of the magazine, click here.
Click the links below to view the listings for each individual company on our website. Note that independents have been grouped together for efficiency.
Open House 2024: Winnebago's New Models
New Models From Crossroads RV & Redwood RV
New Models From THOR's Keystone
New Models From Thor Motor Coach
Forest River's Cherokee, Sabre, Cedar Creek, Sierra & Sandpiper
New Models From Aliner, Eclipse, Atia, Encore, ATC
Nexus RV, Helio, Chinook's New Models
Gulf Stream, Leisure Travel Vans, TAXA's New Models
Ember RV, Sunset Park RV, Travel Lite
Xtreme Outdoors, Roadtrek, Westfalia
Don't miss RV PRO's Open House Week coverage live from Elkhart, Indiana, the last week of the month.