Features
Open House 2024: Xtreme Outdoors, Roadtrek, Westfalia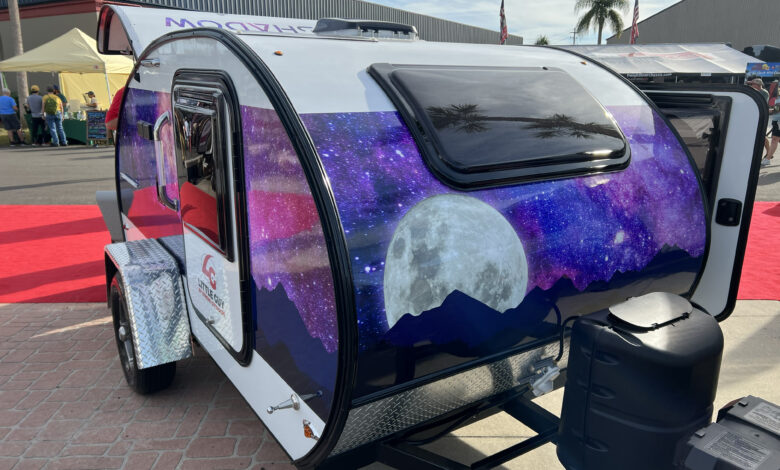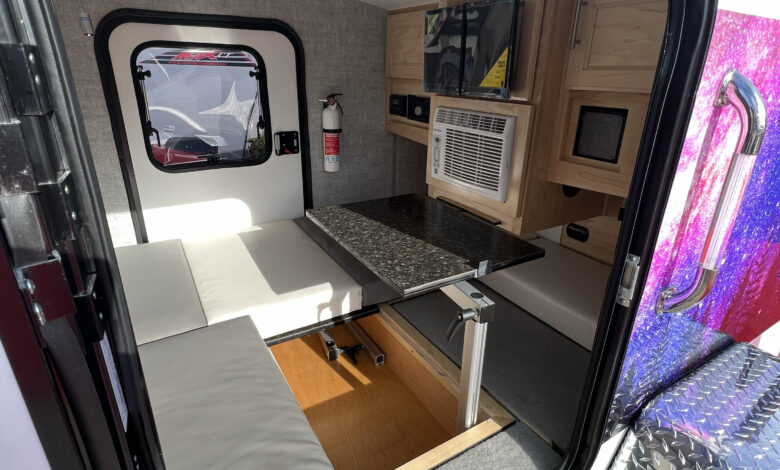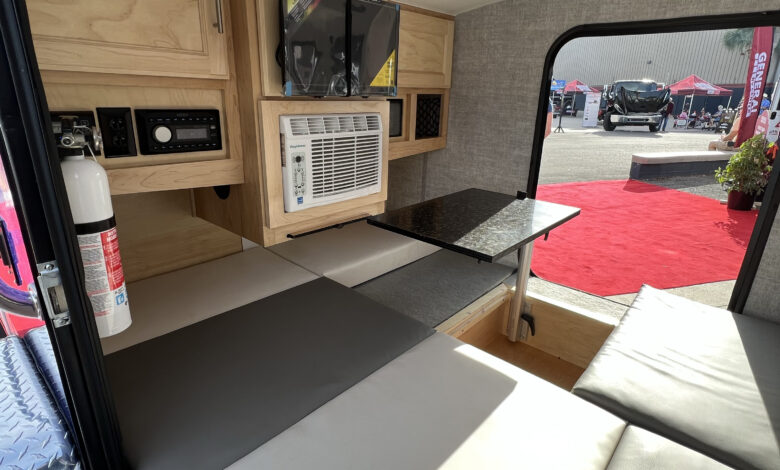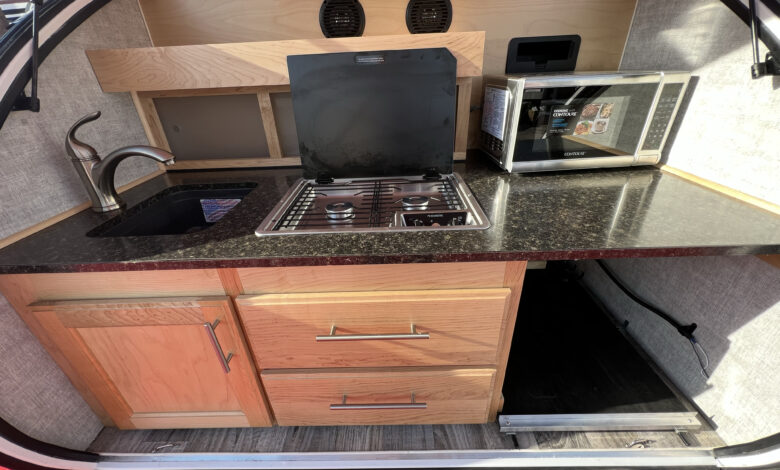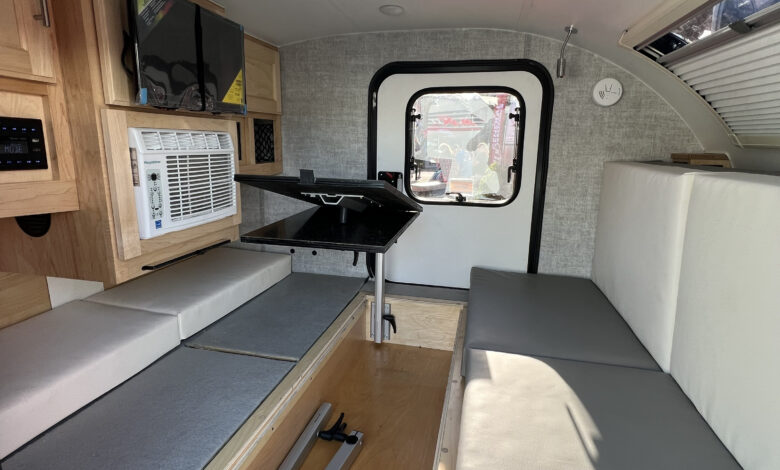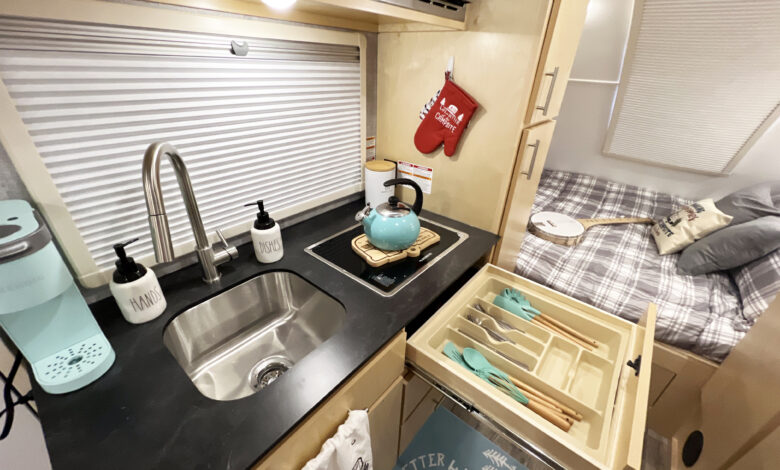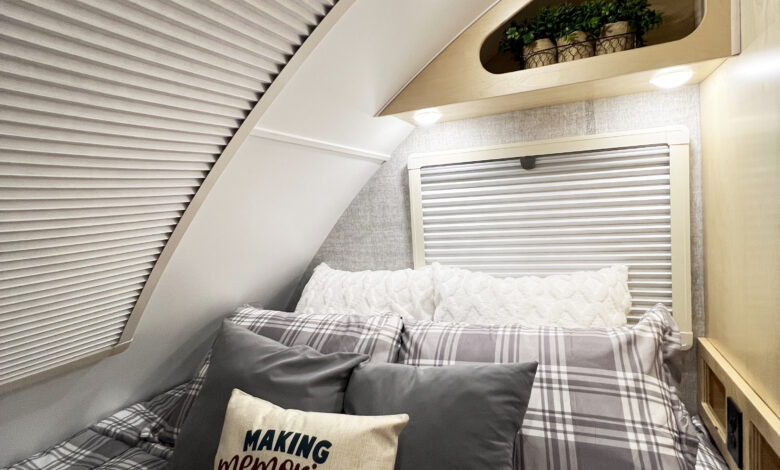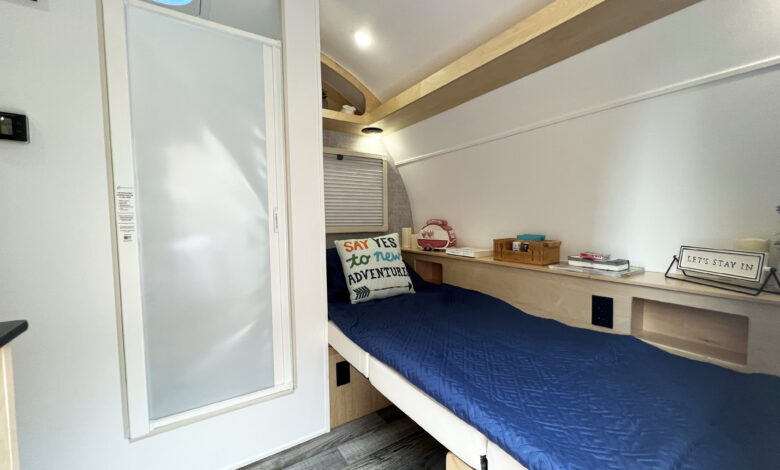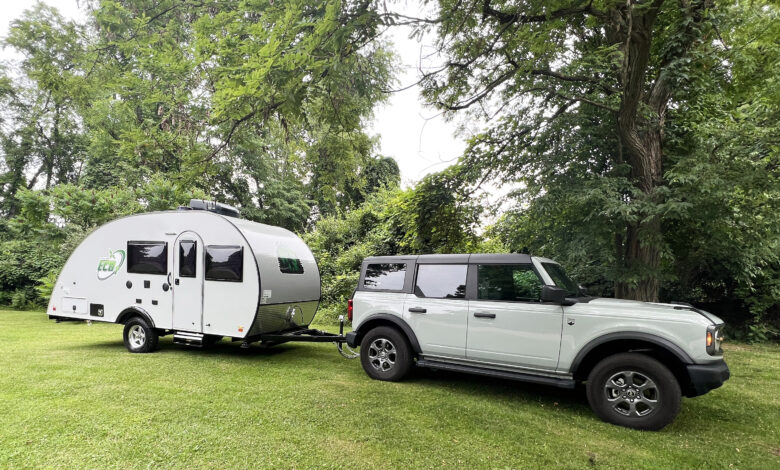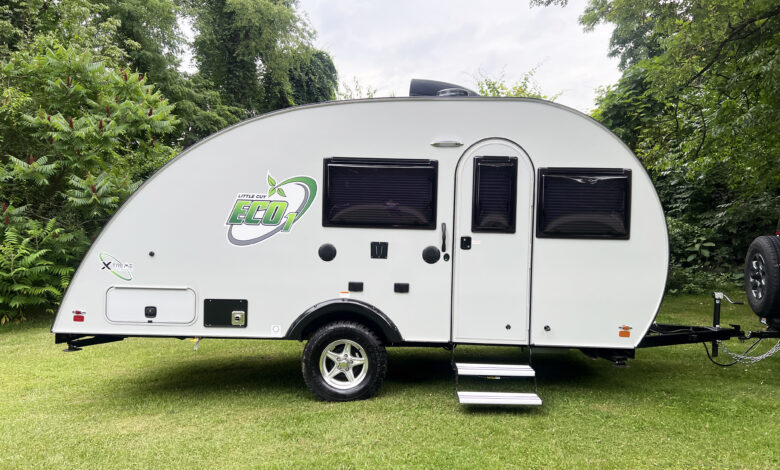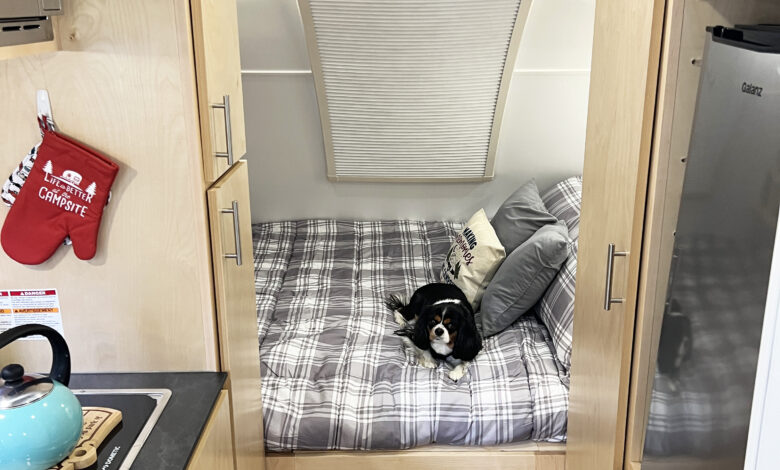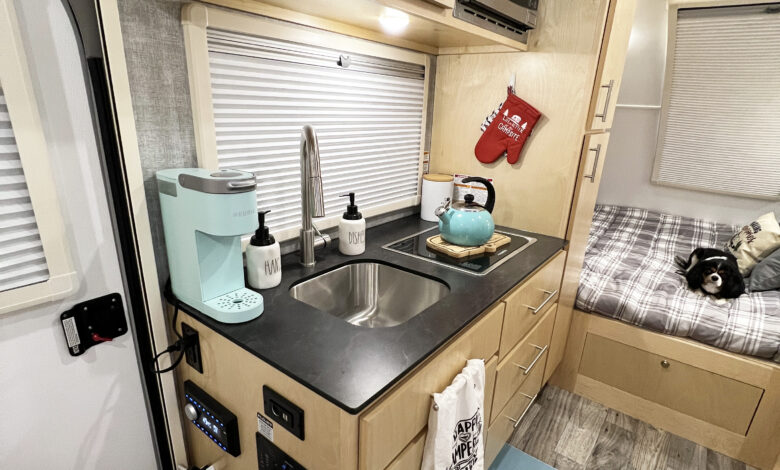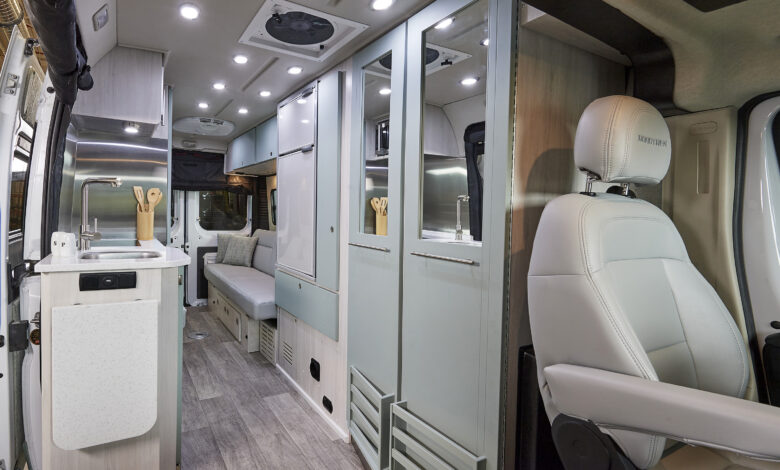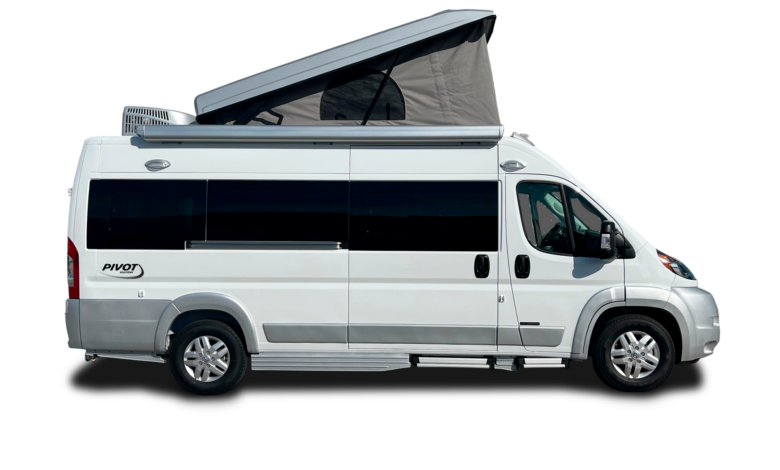 Xtreme Outdoors
Xtreme Outdoors, known for its Little Guy lineup of light travel trailers, will launch its Eco series at Open House. Sales Director Joe Kikos says the new line is similar to the company's Max, Mini Max and Micro Max trailer, but tweaks are being made to arrive at "more attractive" price points.
"The Eco is a line of units that are more affordable," Kikos says. "The industry has gone through a change. Interest rates are going up, and sales still reflect a backlash from COVID going on, and we are all trying to correct for that. Times are changing and we are changing with the times."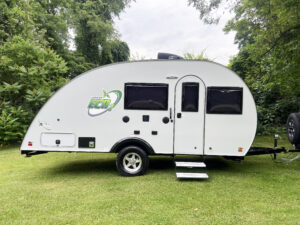 The Eco series is designed to give dealers more options on brands. The Eco 1, for example, will have different trim, a different graphics package, and new interior cushions, according to Kikos. Eco units will be available to dealers by the end of the year.
"We are working to get the price points down while giving good value," he says.
Also making its debut at Open House will be the Shadow, the latest in Xtreme Outdoors' signature line of Little Guy trailers.
"This is brand new," Kikos says. "It is a classic teardrop trailer with a clamshell on the back. That will be a present for the dealers to take a peek at."
New packages are available on most units. These include new inverter and lithium battery packages.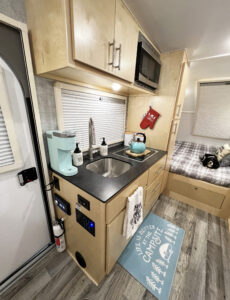 "We are going to be moving toward that technology and, of course, the industry is already moving that way. We are going to have a unit outfitted with that. We have some new graphic packages to show as well."
Also featured will be the Rough Rider package, which Kikos describes as cosmetic, with larger tires and wheels. Other options include solar power, observation cameras, awnings and upgraded mattresses.
Xtreme Outdoors plans to have nine or 10 units to show, some of which will feature new interior designs. Kikos looks forward to the annual event, which he notes is important to the manufacturer's success. Feedback from Open House helps drive innovations in new models and inspires new floorplans and options, according to Kikos.
"It's a big deal to me, because I am one of the founders of Little Guy and I have been doing this for 25 years. We have been building good relationships with our dealers for 25 years. Open House is important because we get to see all of our dealers all together at one time just once during the year, and it is something we look forward to. It's very much a relationship business."
Roadtrek
Roadtrek is excited to be celebrating its 50th anniversary in 2024, with details for what's in store in the new year to be announced at Open House.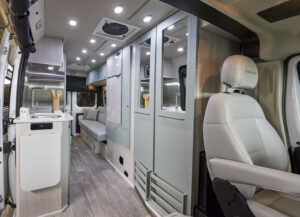 Len McDougall, head of sales at Roadtrek, shared plans to unveil additional exterior accent paints as part of the celebration. These progressive and vintage colors were carefully selected to elevate the overall aesthetic of the coach, resonating with buyers and turning heads. In 2023, the company debuted its Vintage accents with great success. The new model year will include the RAM series black package option for those who opt for an adventurous look.
"Dealer reservations on taking risks and stocking products with such unique-looking personal choice selections quickly turned to sales when prospective buyers fell in love. The paint accents provide personal choice and stand out from a sea of the same chassis on dealer lots," McDougall says.
Additionally, optional Cummins generators will be offered on specialty vans such as the company's Play Series model, making for an "ideal rental market van." These specially priced rental units will also be on display in Elkhart.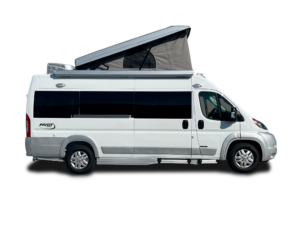 In addition, the company says Truma appliances have earned their way into its standard product lineup in almost all premium series models.
"The recently launched Pivot, along with all of the 2024 Roadtrek model lineup, will be on display," McDougall says. "It's easy to see why Roadtrek is leading the way in premium Class B van life. The Roadtrek journey is legendary beginning from a family man's backyard build, to now a modern-day iconic brand."
The brand will celebrate its 50th anniversary heritage with special events, product insignia and unique product design enhancements. Roadtrek will be located along the Executive Parkway on the route to the RV/MH Hall of Fame.
Westfalia Van North America
The new North American Westfalia Van will be available to preview at Open House. Westfalia is an iconic German brand with its North American presence having gained consumer loyalty among free-spirited travelers in the 60s and 70s. The brand's emergence coast-to-coast in North America fueled the pioneering days of "van life."
Len McDougall, head of sales at Westfalia North America, says the new vans will be produced in Ontario, Canada, and an exclusive dealer network will be established for those that exemplify the "highest standard of Class B sales and customer service commitments."
"A specially curated sales and customer experience display for dealer locations will be offered as part of this brand representation opportunity," McDougall says. "We can share that our patented, easy foldout combination front bench seat/bed is just the beginning of the unique features that will be highlighted in the pre-production prototype."
The patented design makes great use of space for travel seating and sleeping without the typical hassles of setup each time an additional sleeping area is required.
"The display model will feature sleeping availability in the front, rear and upper pop-top area of the van. You will have to stop by the display to really take in all the details," McDougall says. "We are excited to share our team's hard work in development and engineering to bring this iconic brand back to North America. This is one debut that you don't want to miss."