Features
Open House 2024: Newmar's New Models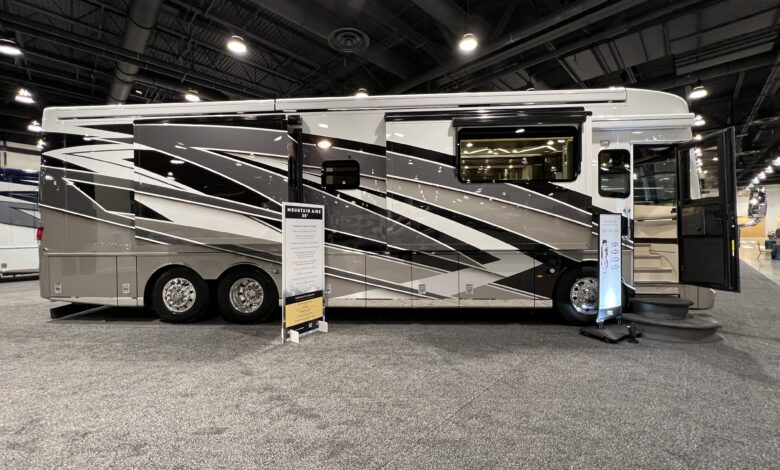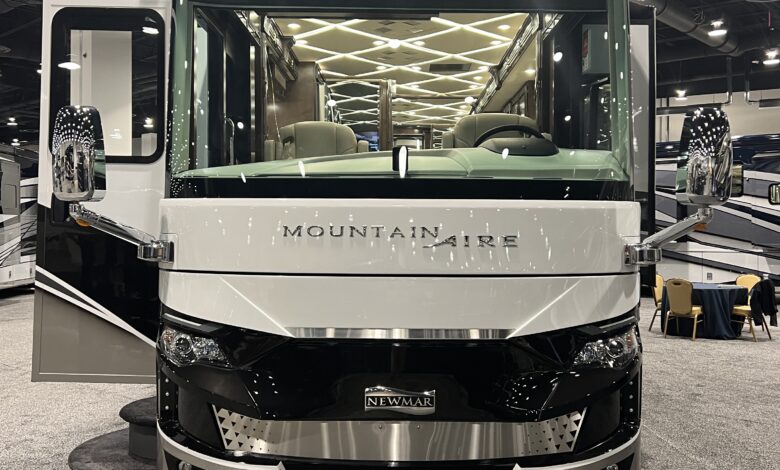 Newmar Corp.
Newmar introduced its 2024 model in April 2023 in Colorado Springs. Although the company will not have any new floorplans to show at Open House, it is updating its luxury diesel motorhome, Mountain Aire, which includes six floorplans and a price tag starting at $796,817.
The brand will introduce two new 38-foot layouts – the 3823 and 3825 – to pursue a growing consumer interest in shorter rigs.
The Mountain Aire is available in 38-foot, 41-foot and 45-foot lengths, and will debut new interiors and exterior the new model year.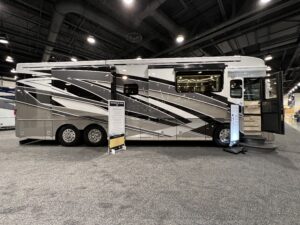 "Newmar has introduced the 'smallest' luxury diesel motorhome in the market that has a passive tag axle and a Cummins 525-horsepower diesel engine with 1,695 pound/feet of torque," Michelle Kemp, Newmar's director of sales, about the new layout.
A population of motorhome enthusiasts do not want to drive a 45-foot motorhome anymore, Kemp says, but also don't want to give up the horsepower, ride and handling, and luxury of what they've become accustomed to.
"Newmar has provided a product for those customers to continue engaging in what they love to do – travel in style with amenities they have come to expect in a much smaller footprint," she says.
In addition to new Mountain Aire floorplans, the company is offering its diesel Ventana motorhomes in new 35-foot and 38-foot layouts for 2024 to accommodate the larger Cummins L diesel engine with 380 horsepower.
All Ventana floorplans will now include an optional drop-down bunk above the driver and passenger seats, which is also available on Newmar's Kountry Star offerings.
"This is a new option for both of these lines for the 2024 model year," Kemp says. "The drop-down bunk is above the driver and passenger seats for extra sleeping. It is easy to use and with a push of a button, it retracts to the ceiling when it is not in use."
The 2024 Kountry Star was previously debuted and is available exclusively on a Freightliner XCR chassis, with 360 horsepower and 800 pound/feet of torque, Newmar's website says about the diesel pusher. "There are eight floorplans, ranging from 34 to 40 feet in length, so you can get the layout that best helps you kick back and relax."