Features
Open House 2024: Nexus RV, Helio, Chinook's New Models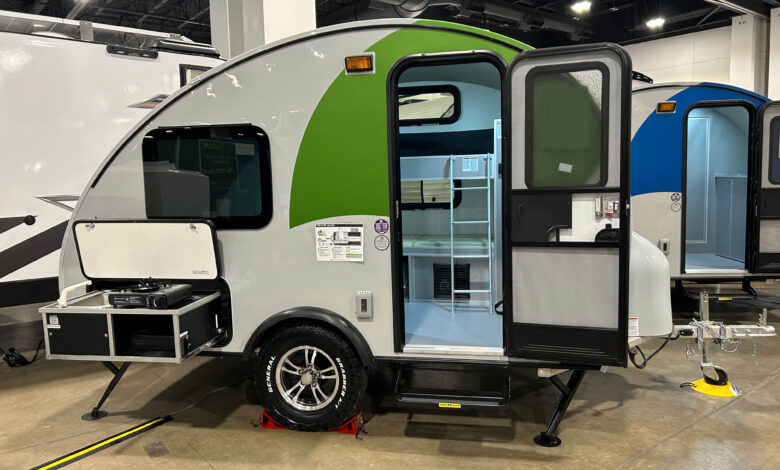 Nexus RV
Nexus will be unveiling several new models at Open House week, including the 28, 30 and 32 Verrado; the 28, 31 and 32 Rebel; the 23 and 29 Phantom and Triumph; and the 23 Viper.

A host of new features can be found in these new units, including all-new interior wall board, furniture, interior fabric colors, backsplash, Yamaha generator, AC units, all new cabinetry (in choices of coastal, modern and adventure), hardware, countertops, wood valances, curtains and cabover mat colors.
The new model year will also see Nexus debuting a tankless water heater for its Class C, auto gen start added, upgraded interior doors, detachable 30-amp power cord, shower surround, back-up camera, full solar prep, and updated facia on the slideouts.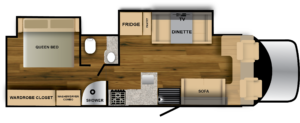 Value packages on the Ghost and the Rebel include six-speed 3000 series transmission, composite substrate in walls and roof/IPO wood, high-strength low alloy steel frame throughout, one-piece fiberglass cap and HVAC metal ducting.
The premier package includes a residential convection microwave, Mobileye collision warning with LDW, 100-watt solar panel, Nexair fan in the living room, and finishing touches from Diamond Shield.
Helio
Helio will have its new Helio 2024 O Series and HE3 Series, along with a new addition to the O Series family: The Helio O4 EVO for a family of four.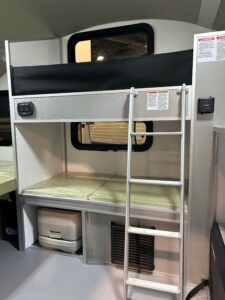 The company said the Helio O4 EVO is the logical evolution of the Helio O4. As children grow up, HELIO offers an ideal solution for the family with its two bunk beds and queen bed at the back. In addition, it is equipped with a large table for four, an electric cooler, a microwave, a portable toilet, USB/12V inlets, and a lot of storage including the full-size cabinet with shelves, storage under the benches and a large drawer under the front counter.
Several options are available including the all-new retractable outdoor kitchen with butane stove and sink, propane heating and tent awning.
The offroad edition, which will be displayed on-site, will feature 14-inch wheels.
With a weight of just 1,371 pounds, the Helio O4 EVO can be towed by most small SUVs and cars. Finally, it's a mini trailer that allows the whole family to travel together in comfort to explore new destinations and create unforgettable memories.
Chinook
Chinook RV said it will introduce a new brand at Open House, one built on the Ford all-wheel-drive van chassis. As of press time for this issue, the new product remains unnamed.
Features include:
And all-new rear sofa floorplan with mid-unit bath
Timberline hydronic heat and on-demand hot water system
Truma Aventa A/C with a built-in dehumidifier
Victron 3,000W inverter with charger and touch screen monitor
300W solar panel system with Victron solar charger
Available options for the Adventure Package in addition to a roof rack, side ladder and Nerf steps):
black aluminum wheels
opening windows
front and rear bug screen
Wi-Fi booster
New standard equipment on Chinook's Bayside include:
Timberline hydronic heat and on-demand hot water system
Truma Aventa A/C with a built-in dehumidifier
Victron 3,000W inverter with charger and touch screen monitor
300W solar panel system with Victron solar charger
The new Bayside model – The Bayside 360 – features:
Bayside package, either TB or SS floorplan
Expion 360 lithium system – 600 amp-hours
Second alternator with gen delete
Bayside orderable options
Front rear bug screens
Onan Gen for faster lithium recharge (standard on nonlithium)
New standard equipment on Summit and Maverick B+ will include:
Timberline hydronic heat and on-demand hot water system
Truma Aventa A/C with a built-in dehumidifier
Victron 3,000W inverter with charger and touch screen monitor
400W solar panel system with Victron solar charger
For the new Summit and Maverick models – Summit 360 and Maverick 360 – the Summit or Maverick Package, either DS or SS floorplan, features:
Expion 360 Lithium system – 720-amp hours
Second alternator with gen delete
Maverick (Ford Transit AWD) orderable options
Onan Gen for faster lithium recharge (standard on nonlithium)
Four-cam system
Orderable options for the Summit Mercedes Benz include:
All-wheel-drive
Onan Gen for faster lithium recharge (standard on nonlithium)
Four-cam system