Features
Open House 2024: New Models From THOR's KZ RV
Coming to the iconic KZ RV in 2024 are updates to its existing brand lineup.
The Connect brand will debut a new floorplan within KZ's lightweight travel trailer segment, featuring a front bath with tons of storage, washer/dryer prep, a walk-in closet, outside kitchen, ample countertop space and dual lav sinks. The layout also features a tankless water heater, roller shades, full glass entry doors, enclosed termination valves, a full painted front cap, tri-fold sofa, painted cabinetry and a stainless steel lav sink.
For the Durango line-up, KZ upgraded its running gear and will feature MORryde CRE3000 suspension, eight lug aluminum wheels with 16-inch Goodyear tires and Truck System Technologies (TST) TPMS with banded sensors on the rim and monitor screen. An 18CF residential refer with a 2,000-watt inverter is also standard.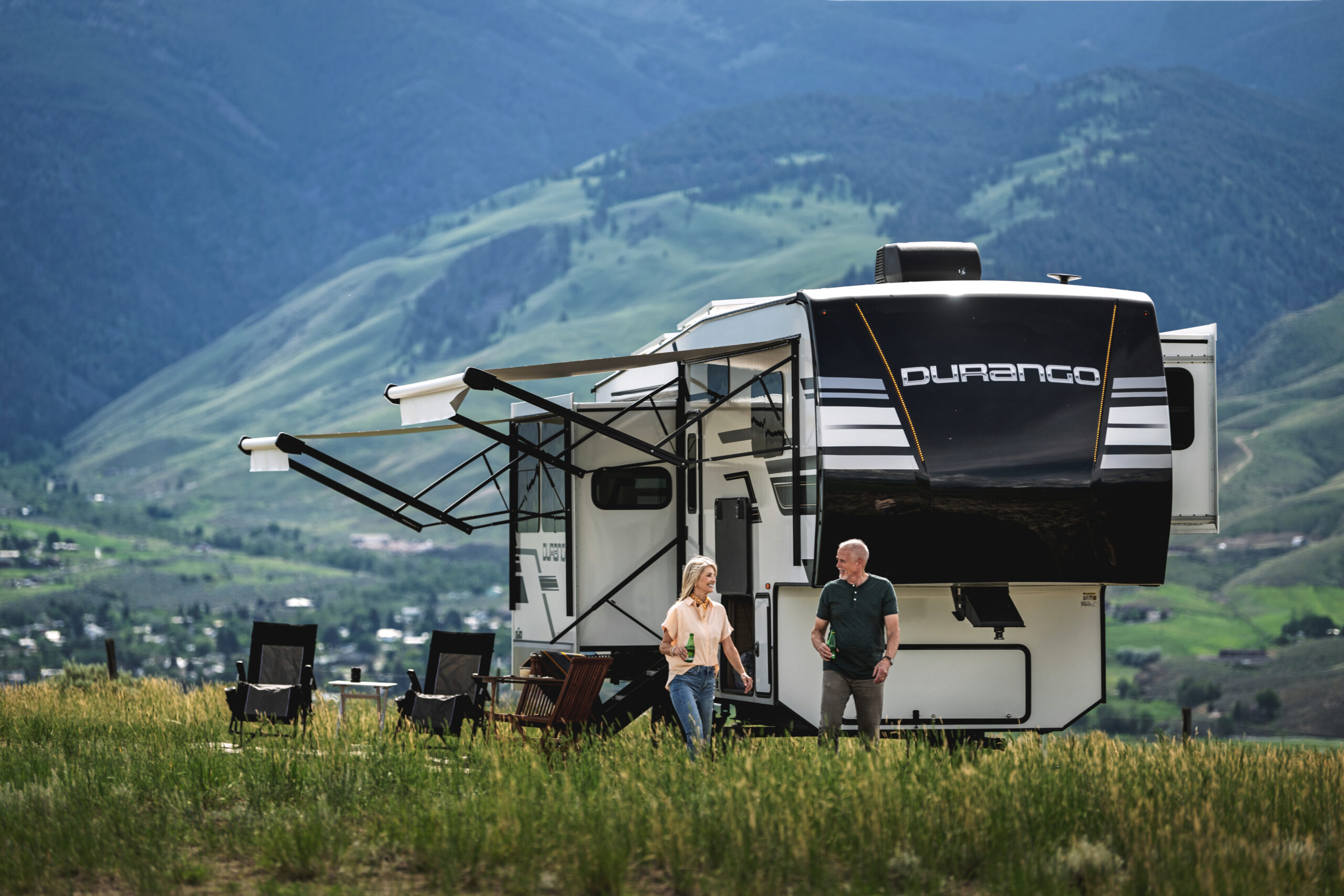 "Our Off the Grid Package is now standard and features two 220-watt solar panels, 30-amp MPPT solar charge controller with MPPT remote panel and a 2,000-watt inverter, which makes all the electrical outlets 'hot' inside the coach," according to KZ.
The company's new Durango Gold G310RLQ offers a rear-living couples unit with four slides at only 34 feet, 11 inches. The lineup also has upgraded running gear and features MORryde suspension, MORryde rubber cushioned FW pin box, eight lug aluminum wheels with 17.5-inch Cooper H-rated tires and TST TPMS. Plus, two 15,000-ducted Heat Pumps ACs are now standard and tied into its quiet cool ducting system, KZ says.
The company will introduce an "industry first" Durango Half-Ton series with a drop frame chassis, which increased its basement storage by 35%.
"We've upgraded our insulation package to our All Weather Insulation Package, which includes foil in floor/roof/front end," the company says.
On new interiors of the company's Durango Half-Ton, Durango, Durango Gold and Venom brands, KZ says its new Blancher Cherry Cabinetry spotlights warm subtle neutrals, creating a soothing and immersive environment.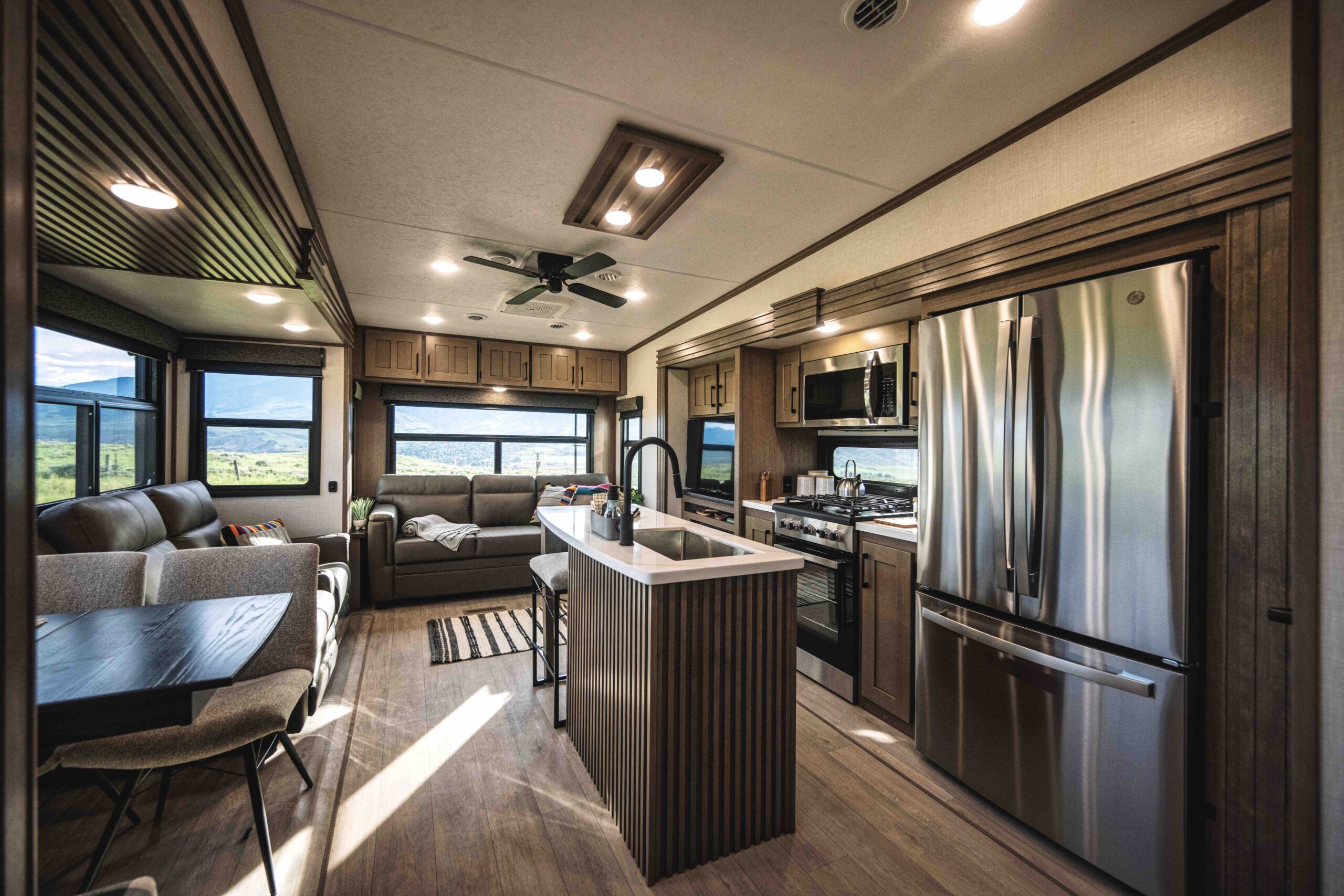 "The design spaces were planned with intention, offering a distinguished and tailored feel to the inside. For our exteriors, all our brands received new bold/clean graphic packages," KZ says.
The Venom lineup also went to the drop frame chassis, increasing its basement storage by 40% and adding six-point hydraulic auto leveling.
In addition, KZ's Boondocker Solar System is now a 48-volt system with 1,760 watts of solar power on top of the unit. The system allows owners to run one A/C for 10 hours, while also powering all electrical outlets and appliances as a "boondocker's dream camper."