Features
Open House 2024: Forest River's Cherokee, Sabre, Cedar Creek, Sierra & Sandpiper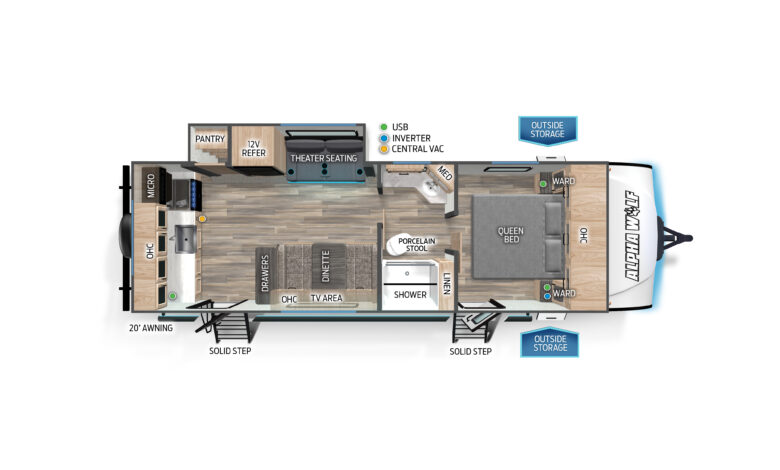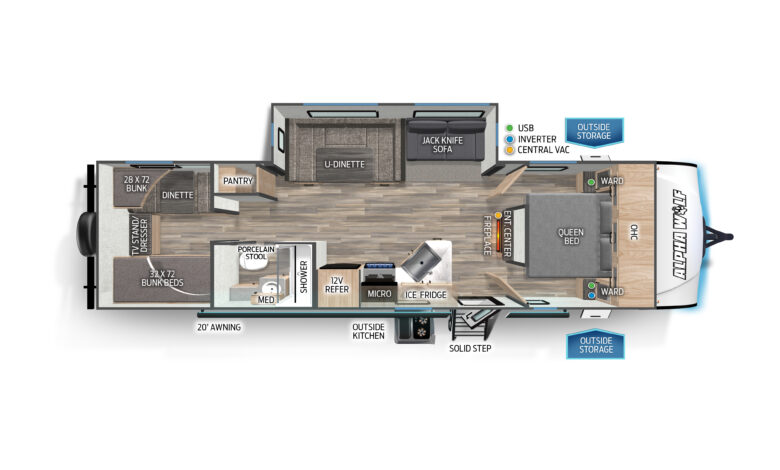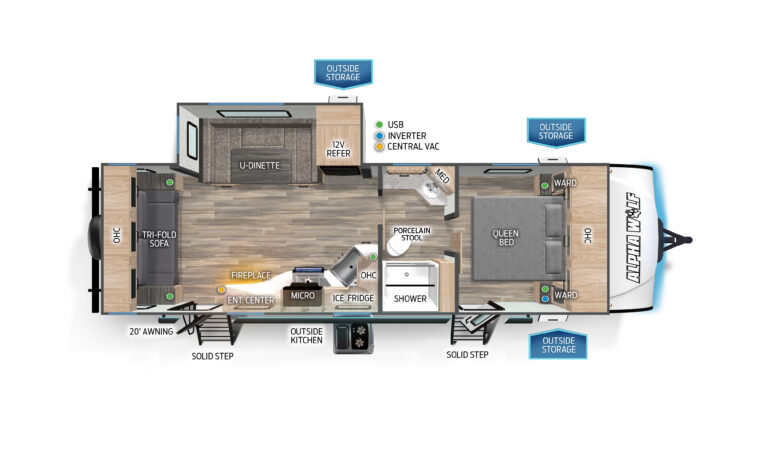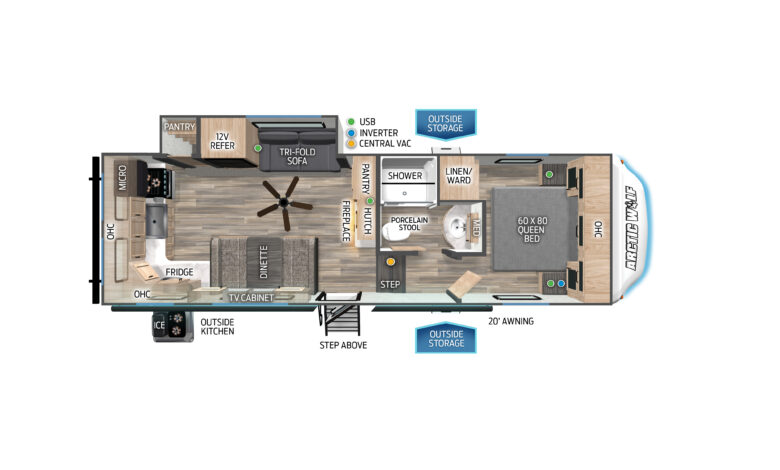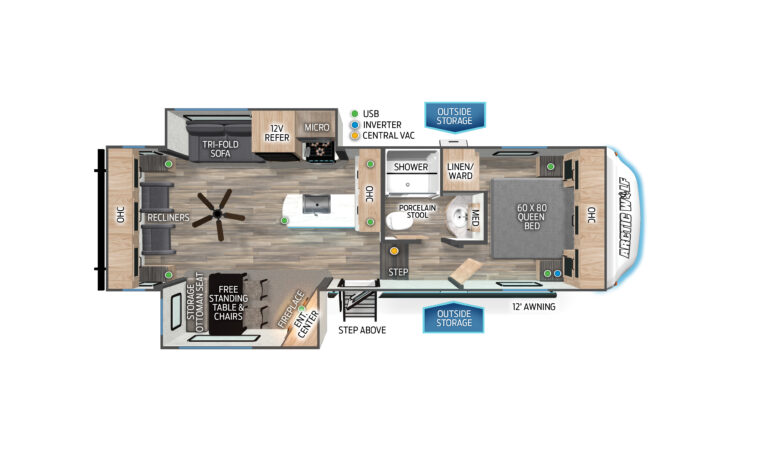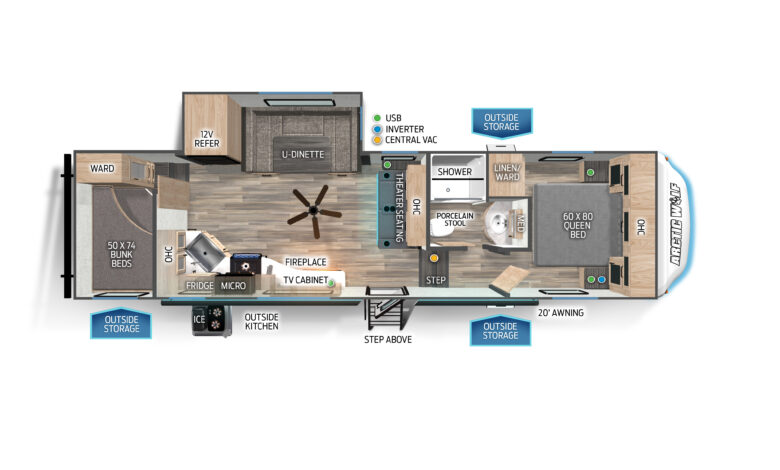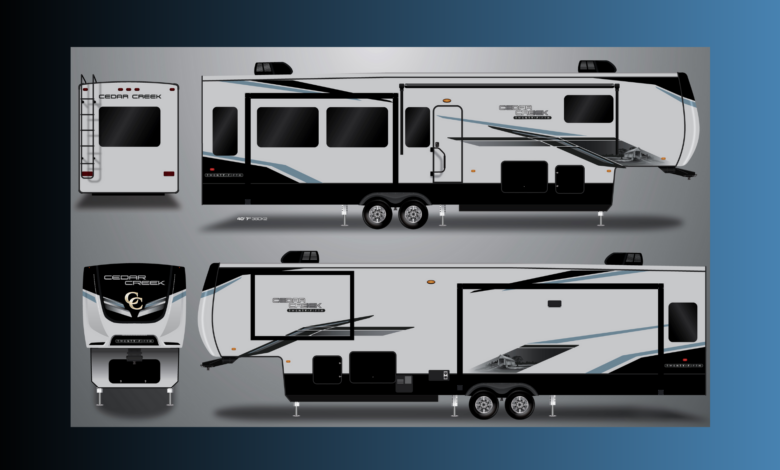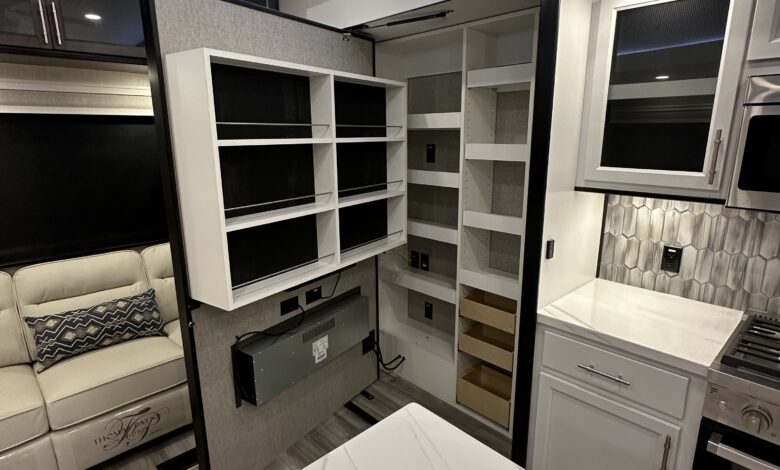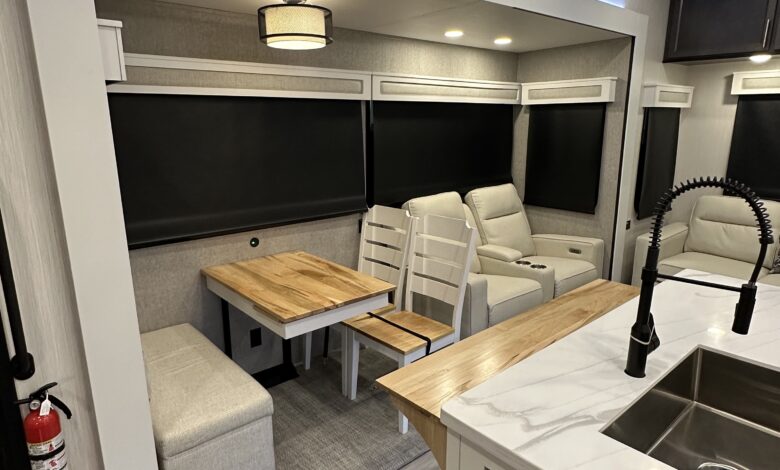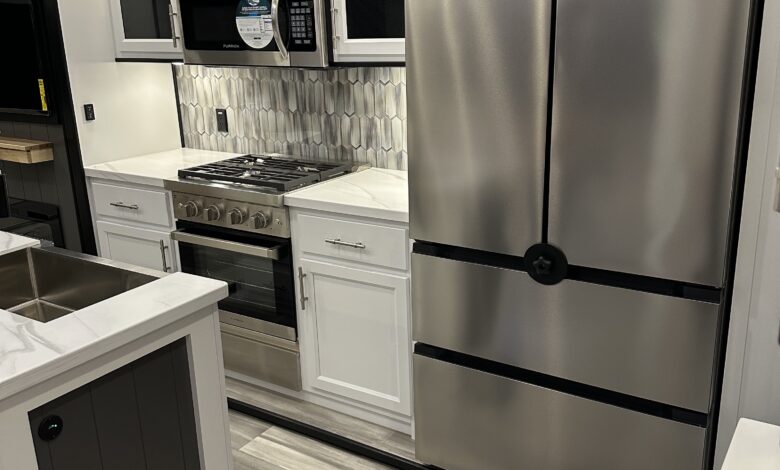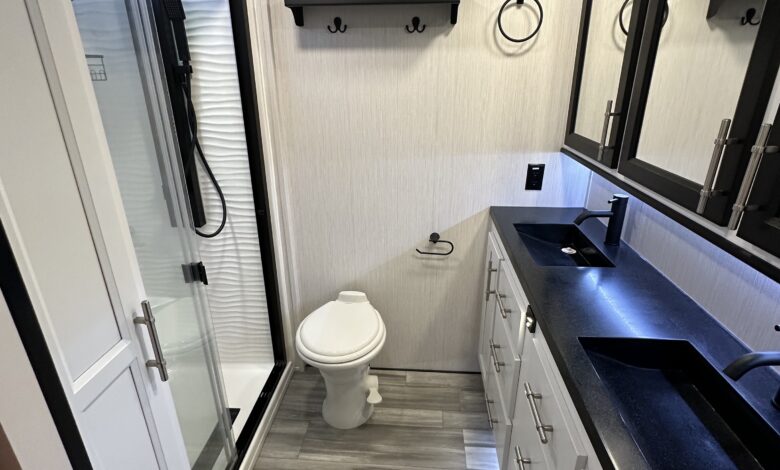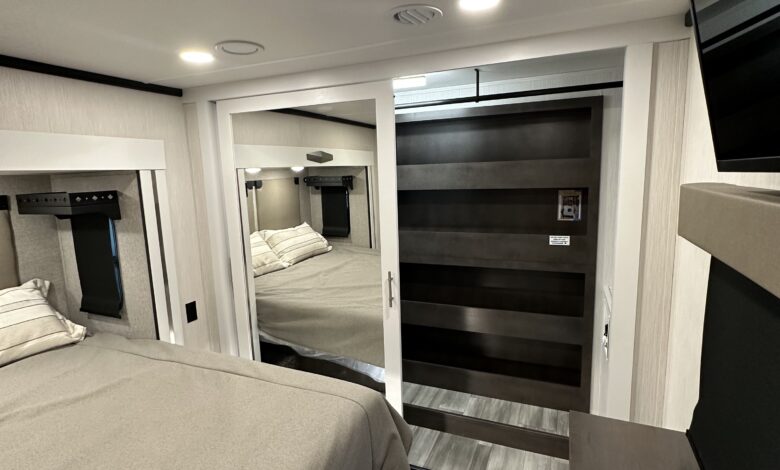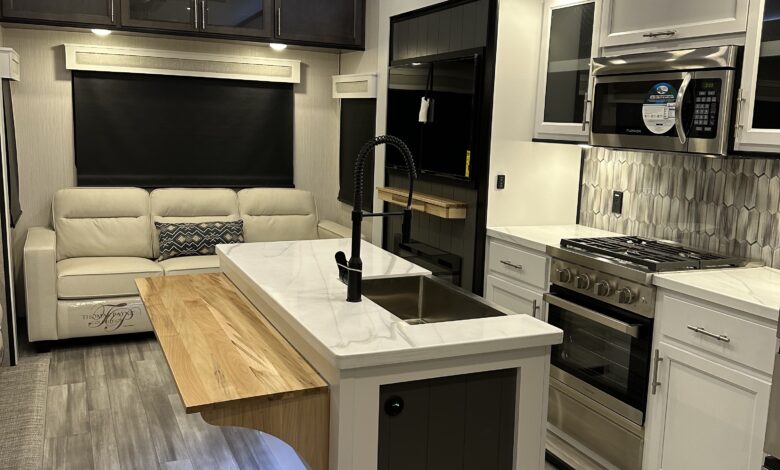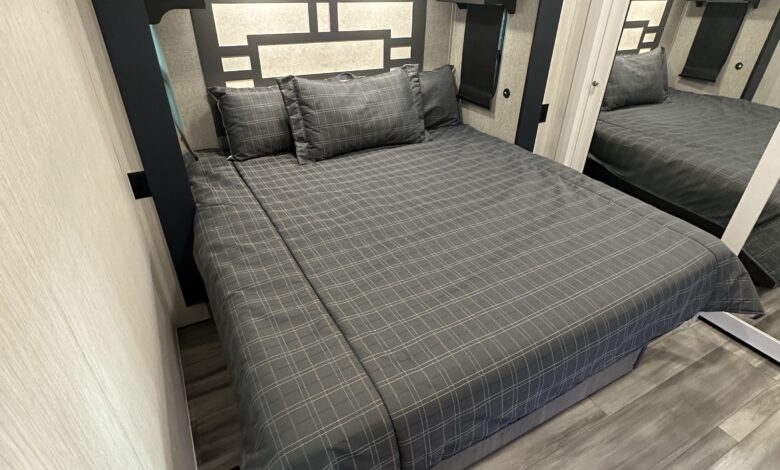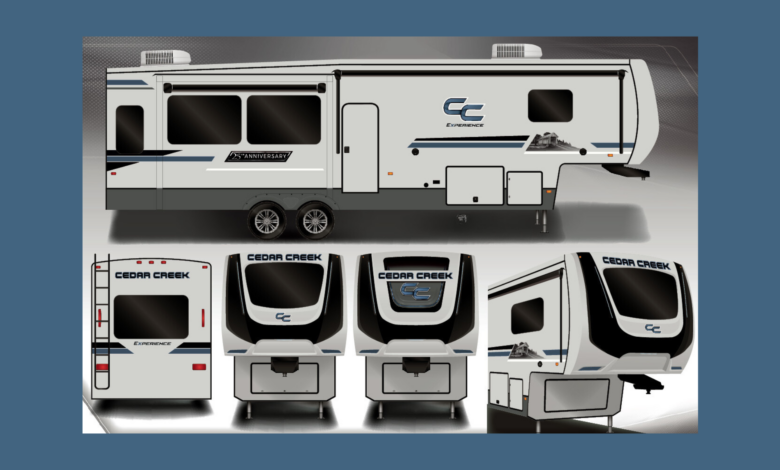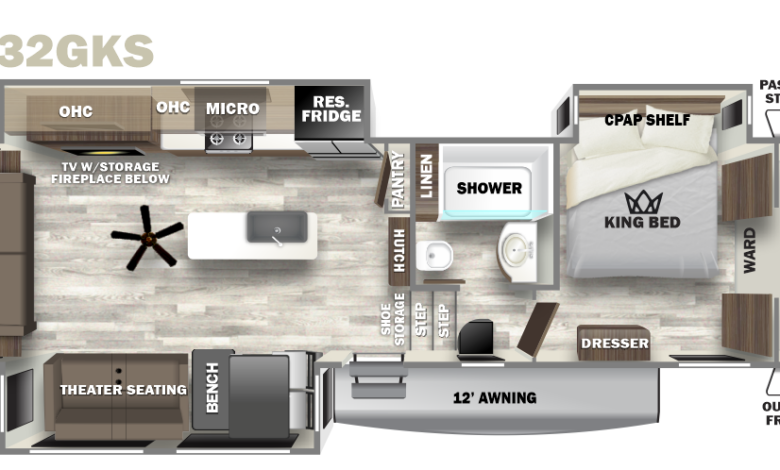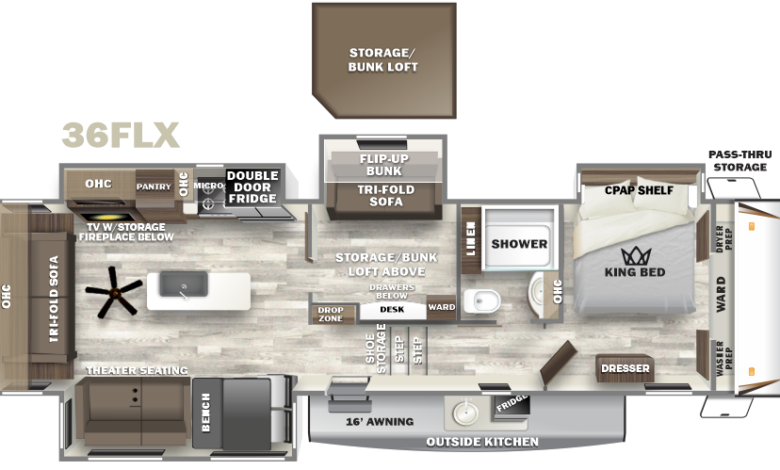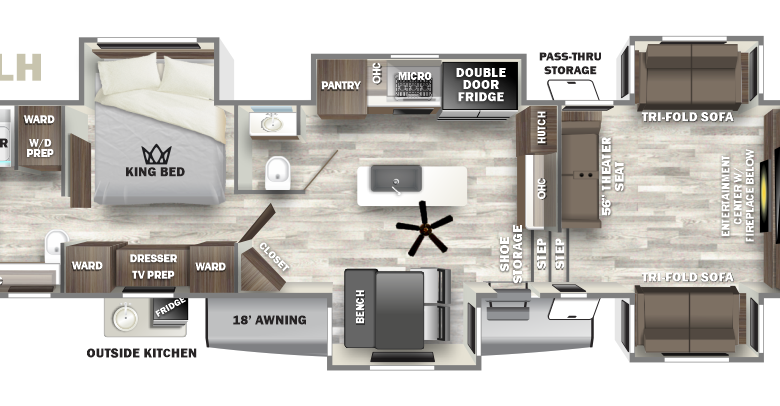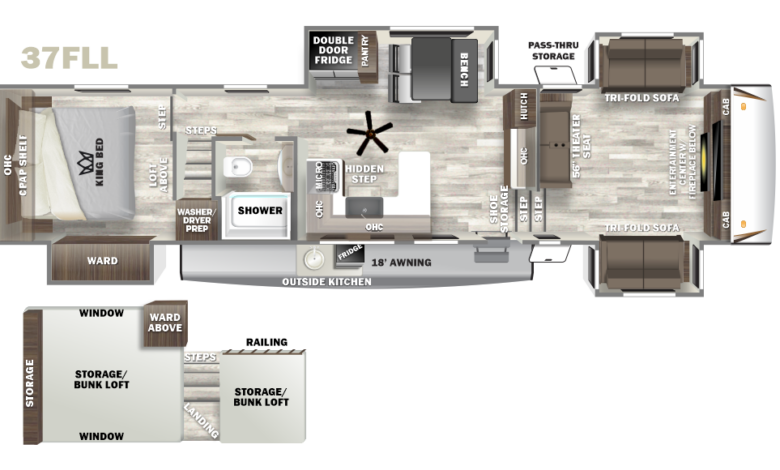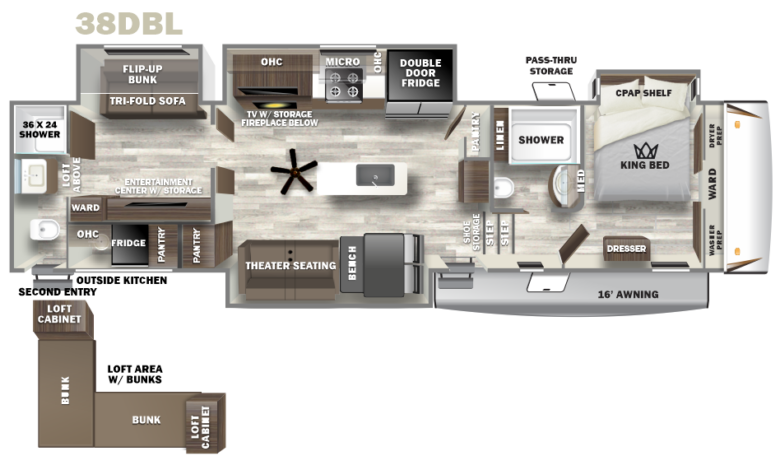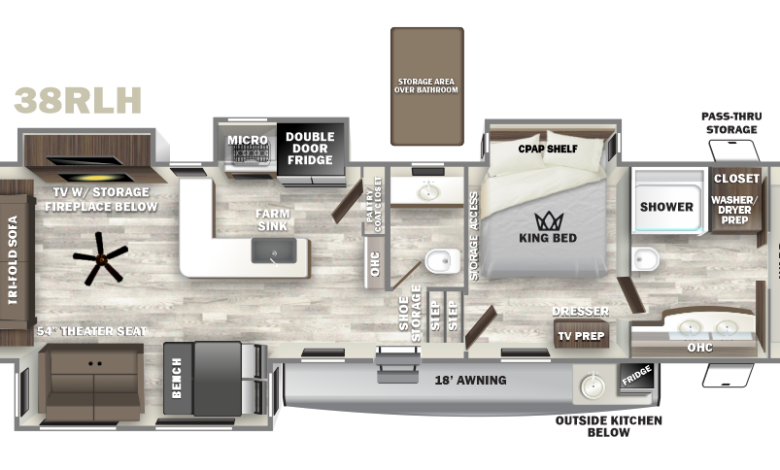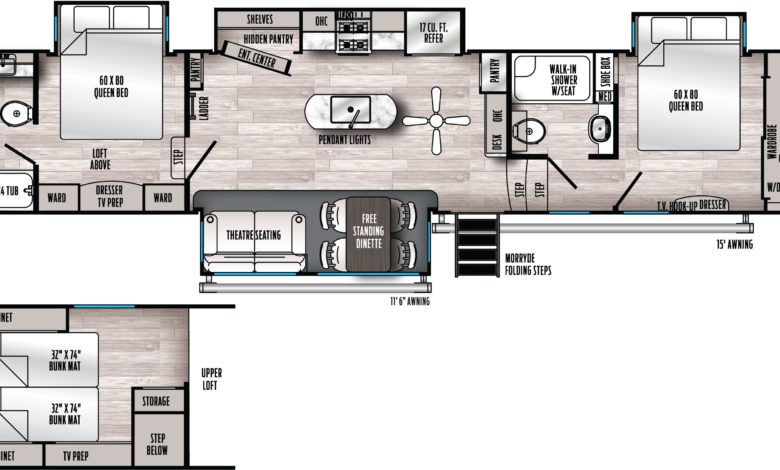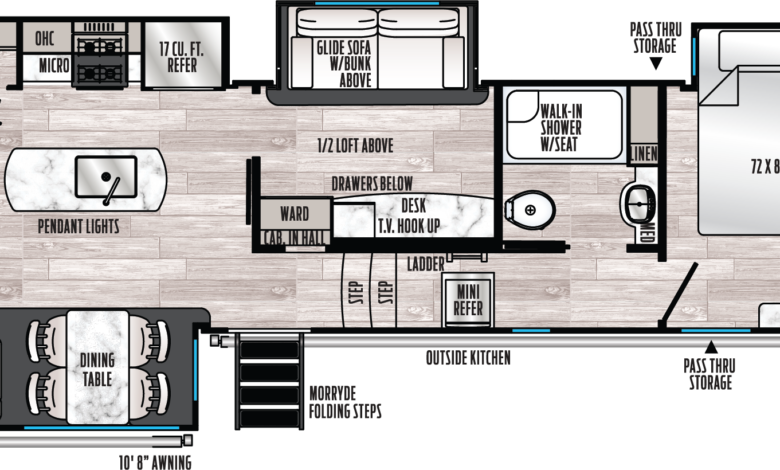 Cherokee
Cherokee's Alpha Wolf and Artic Wolf have several new floorplans that will debut at Open House for 2024, investing in smaller to mid-size, half-ton towable options, says Jeffrey Cripe, product manager/sales manager for the brand.
"In the past couple of years people came in tune with destination camping because of COVID and lack of travel and it seems everybody went big," he says. People are still traveling, Cripe says, but Cherokee wanted to invest in different types of buyers – increasing what they can offer to the variety of buyers in the market.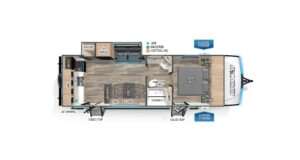 The new floorplans this year for Alpha Wolf will be the 23LDE, 2500RL and 280QBS. Artic Wolf will have the 23MKE, 27SGS and 278BHS.
Additional features include an 81-gallon fresh tank – almost double what was offered before. Additional security cameras are now included to help monitor different spots while towing, and Cripe says the monitor can be taken inside once parked to keep an eye outside the unit.
A central vacuum was installed – an item consumers requested, Cripe says, allowing people to sweep debris into a port mounted on the bottom of a cabinet. And the popular Oxygenics Fury shower head, which is the No. 1 replacement shower head on Amazon, he says, now comes as a standard feature in the units.
Now standard on all coaches is a 100W solar panel with a battery and a solar charger. Cripe says it's expandable up to 350W with the option to upgrade and add an additional 100W panel.
On the bed slide fifth wheel models, a 16-cubic-foot refrigerator with French doors is now available. Cripe says it works well for these larger units.
Bedroom storage was adjusted in all units with cabinetry and the exterior – which has been all gray since 2016 – gets a new look with all white.
"It's a big change. It's been a good color for us, but we just felt like it was time for a fresh change on it," Cripe says.
Cripe says that heading into Open House, the folks at Cherokee are optimistic.
"We haven't been able to do much with product changes because you weren't sure if you'd get the material on time, so this year we dug a little deeper on that and we felt that now was a good time to make some impactful changes," he says.
Sabre
Sabre – now under the guidance of recently promoted Shirley Cartwright as product manager – is the best value in luxury fifth wheels, Cartwright says. Sabre offers all features standard so that customers have a complete camping experience from the start, the company says, noting that Cartwright "dialed in the identity of the brand while decreasing price points substantially from the pandemic highs."
The 38DBL is Sabre's ultimate family bunkhouse, sporting two full bathrooms and two bedrooms. Storage space is plentiful, and up to nine people can sleep in the unit comfortably.
New features for 2024 include an air fryer convection microwave residential-style oven, a spice rack/organizer and silverware drawer organizer as well as a larger kitchen island. Units also feature a trash drawer in the kitchens, a pet pantry, a pocket door in the main bathroom and shoe storage integrated into the fifth wheel steps. Linoleum is featured in all slideouts and units come with USB-C outlets and inverter prep and inverter-ready outlets.
More features that come standard in Sabre units make being on the road feel like home with a craftsmen-style barn door, vintage gaslight decorative lighting, residential-size TV, a skylight in the bathroom, a 12V refrigerator with French doors, solid surface countertops, a residential-style farm sink and black opal appliance accents.
Cedar Creek
For 2024, Cedar Creek is debuting the Experience with five floorplans ranging from 34 feet, 11 inches to 39 feet, 4 inches. Floorplans include the 2925RL (10,172 pounds), 3125RD (11,609 pounds), 3325BH (12,324 pounds), 3425RL (11,614 pounds) and the 3525LF (11,835 pounds). Features include ABS brakes with 7K axles, a Road Armor equalization system, TST tire pressure monitoring system, 6-point hydraulic leveling system and 12V heating pads on all tanks. A 200W solar panel with 30-amp controller is included as well as two 15K BTU AC, upgraded shower head, slam latch baggage doors with magnets, Bluetooth connectivity speaker, deluxe night roller shades, a smart TV in the living room and Ashley furniture. The kitchen features solid surface countertops and a 20-cubic-foot 12 V refrigerator. The units come with a V-Flo cordless vacuum, Cradlepoint Day 1 Wi-Fi connectivity and a wall-mounted table with ottoman and two chairs.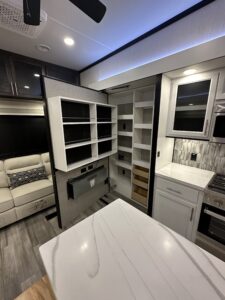 A host of changes are also offered in Cedar Creek proper units on the exterior and interior, including a Lippert Gen 3 leveling system, Lippert 7k and 8k axles with ABS brakes, motion lights outside storage areas, a peg board in the front storage pass-through area, black textured metal skirting and Cradlepoint Day 1 Wi-Fi connectivity.
On the inside, Cedar Creek has upgraded the solid surface countertops, backsplash and Murphy pantry. A Furrion microwave and 12V residential refrigerator with ice maker are included, as well as a wall-mounted dinette table with a pull-out drawer, ottoman and two chairs. Self-closing cabinet doors with magnet catches are in the kitchen.
For the bedroom and bathroom, motion lighting is now installed in the closet and the base of the bed. Shelf storage is included on both sides of the bed andthe shower now includes LED lighting and a fold-down bench, and the bathroom features new solid surface countertops and a three-door medicine cabinet in double basin sink units.
Sierra & Sandpiper
A new floorplan is on deck for the Sierra and Sandpiper – the 4002FB is a dual queen bed unit with a loft above the rear bedroom. This floorplan features four slideouts and rear entry to the second full bathroom, an island in the kitchen and theater seating. On the Sierra, the exterior length is 43 feet, 5 inches; gross vehicle weight rating (GVWR) is 15,000 pounds. For the Sandpiper, exterior length is 40 feet, 7 inches; GVWR is 14,175 pounds. In addition to dual-pane windows, home-like features such as stainless steel appliances, decorative backsplash, rustic wood plank linoleum, an undermounted stainless steel kitchen sink and recessed residential lighting are included. A one-piece fiberglass shower with a teak seat comes standard in the bathroom. In both the Sierra and Sandpiper, a second 15K air conditioner is optional, as well as a central vacuum and slide room awnings. Solid surface countertops are featured in the kitchen and washer and dryer prep is included. Goodyear tires with 7,000-pound axles, a 2-inch towing and accessory hitch, and anti-lock braking system also come standard.
The unit features a polar tech package, which the company says is an old option but has been upgraded to a 40K BTU furnace.